Urban Planet: BOGO $1 Entire Store (Jan 1)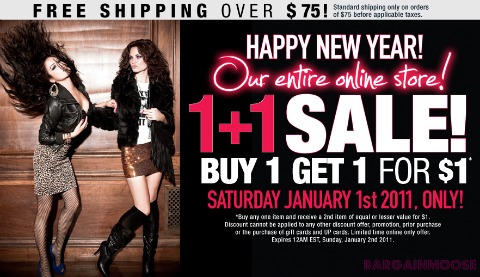 Urban Planet's entire online store is buy one get one for $1 today only! It even works on clearance items. A lot of companies are celebrating New Years with one day only sales, so I hope our Moosers are reading the blog today. They have free shipping on orders of $75+.
I could not find their regular shipping costs on the website, so if you find them... let me know! I have never bought anything at Urban Planet before so I know nothing about the quality of their clothing, I do know however, that they are very cheaply priced! Has anyone bought from them before?