Up To 77% Off! Gap Maternity Sale 65% Off With Extra 35% Off Coupon Code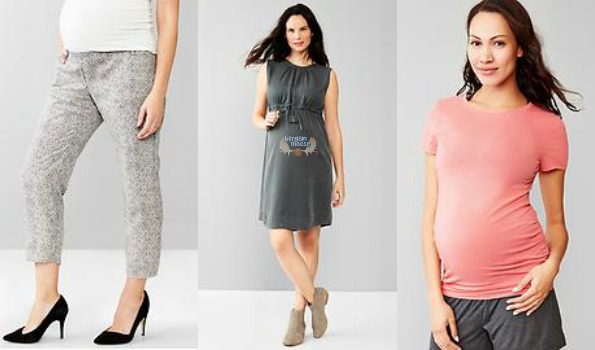 Preggers? Lucky you! When I was pregnant The Gap did not have a maternity line available for me to purchase, but they do for you! They've also got some hot deals on maternity wear with up to 65% off sale items and then a hot coupon code GOODTIME that will get you an extra 35% off. This makes for some very juicy deals.
Truly gone are the days of being relegated to the maternity section where everything was baggy, high-waisted and pretty much not flattering. Here are the days of looking feminine, in-style and wearing one of your favourite brands while pregnant - The Gap.
One of the best deals I see during this sale is on the marled v-neck pullover sweater. This will be perfect to wear this fall and winter as your belly grows. You've got three colour choices - spring nectar and ice cube for $23.99 and snow cap for $20.99, all with a regular price of $59.95. Add snow cap to your cart and watch the total dive down to a low $13.65. That's a sweet price for a sweater, maternity or not!
If you are entering your last few months of pregnancy, this poplin burnout tie dress may be your go-to for a while. Pretty and simple, it will keep you comfortable while looking stylish, even if you don't feel like a beauty queen. Regularly $79.95, it is on sale for $41.99. Add the coupon code to your cart will net you this dress for only $27.30. When you are almost done being pregnant, but want something else in your wardrobe, you really don't want to spend a ton, so spending less than $30 on a dress you could technically wear all summer is perfect.
If you love your Gap jeans, you won't want to miss these 1969 demi panel sexy boot jeans. You'll look like you are wearing regular jeans even with your expanding tummy. Regularly $79.95 and on sale for $39.99, get them for a grand total of $26!
The Goodtime coupon is also useful at Banana Republic for 35% off there and Old Navy for 30% off there. If you fill your cart past $50 at these stores, your shipping will also be included.
(Expiry: 18th June 2015)