Target Canada REDcard: Get 5% Off All Your Target Purchases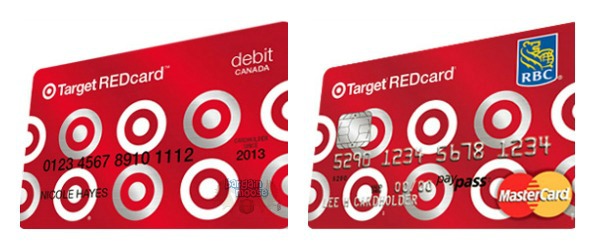 Target Canada is now offering the Target REDcard, a debit or credit card that will get you 5% off all your Target purchases. The credit card also gets you rewards points on purchases outside of Target and on Target gift cards.
I am crazy excited about getting a Target store less than five minutes from my house. I shopped there once on a trip to the States and was really happy with my experience. My son just liked the popcorn. My only wish would be that they sold $5 bottles of wine at our local Target, like they do in the U.S., but I'm thinking that is not going to happen.
What the REDcard debit card is, is a debit card that only works at Target stores. It connects with your regular debit card and gets you a 5% discount on your eligible purchases using a pre-authorized debit system. The credit card is an actual RBC Mastercard that you can use anywhere, but gets you a 5% Target discount, plus $0.50 back for every $100 you spend when you use it elsewhere. You are subject to an application approval, as with any banking or credit procedure. The credit card has no annual fee and it offers purchase security and extended warranty insurance.
You will not get a discount on the following:
Prescriptions and certain other pharmacist-dispensed items
Target gift cards and Target prepaid cards
Previous purchases
Target RBC MasterCard credit account payments
Target Debit Card cash back and cash advances with the Target RBC MasterCard
Where otherwise prohibited by law
This sounds like a great deal, because you don't pay anything, you just shop and get rewarded! You can't argue with being rewarded for shopping. I'm definitely applying!