Old Navy Canada: 50% Off Outerwear!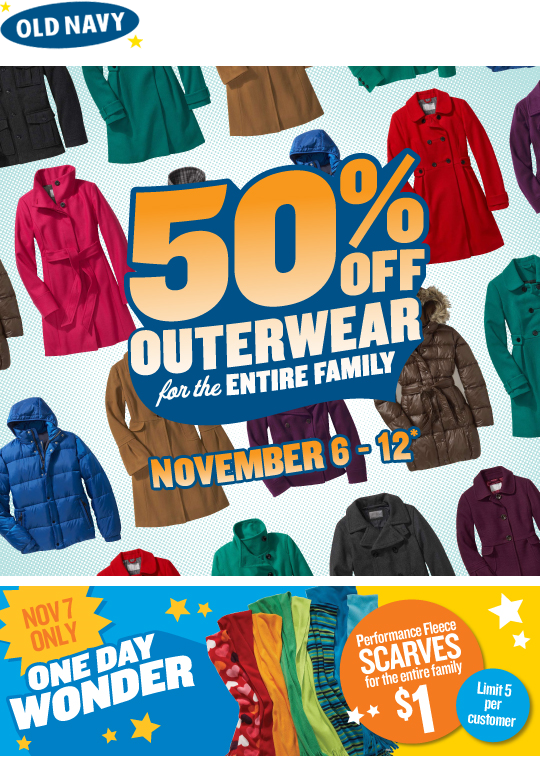 Here's a super deal from Old Navy Canada! Between the 6th and 12th of November 2009, they are offering a 50% discount on outerwear for all the family.
The deal is an in-store only offer. You don't need a printable coupon or anything, just head to your local Old Navy.
I've been using the same grey winter coat for about 6 years now. It's getting a bit tatty and I am getting very bored of it! It was probably the most expensive coat I had ever bought though, around $200 if I recall correctly. But it was a good investment and lasted me a long time. I don't know if the Old Navy coats would be quite as durable... for a fraction of the price? What are your thoughts on the quality of the Old Navy clothes?