Men's Loose Painter Jeans Only $6.99 @ Old Navy Canada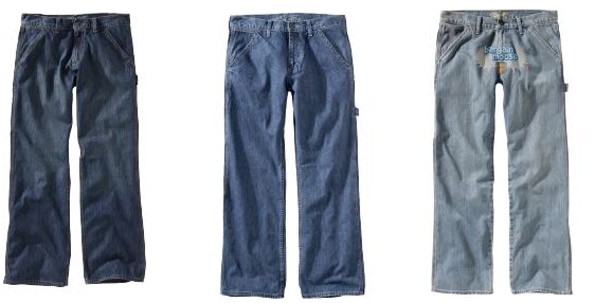 The folks at Old Navy Canada have a great 30% coupon code out for the Canada Day celebrations. So, I decided to have a browse through the men's sale section to see if there were any good bargains that I could buy for my man. I spotted these painter jeans for only $6.99!
The original prices of these jeans were $39.50, so a drop to $6.99 is notable, a pretty decent discount.
The colours "authentic" and "medium authentic" are priced at $9.99, and would drop to $6.99 when you apply the Old Navy promo code ONCDA30 (valid to end of day Monday, 2nd July 2012). However, if you want the colour in "light authentic," you'd pay a little bit more - these jeans (pictured top right) are $11.99, so would drop down to only $8.39 after you apply the coupon code.
Remember, you get free shipping when you spend $50 or more from the Old Navy group, including any purchase you make from Banana Republic (30% extra coupon code there) and The Gap (40% sale happening there) as well.
We're actually recently bought a house and we're in the process of doing tons of DIY and rennos, trying to get it all fixed up to move in to at the end of this month. But, I have noticed that my partner is wearing all his good jeans when he's working on the house - and they're getting trashed. I'm going to grab him a couple of cheap pairs of work jeans to wear while he's DIYing, so he doesn't trash an expensive pair!
(Expires 2nd July 2012)