Marks Work Wearhouse Canada Event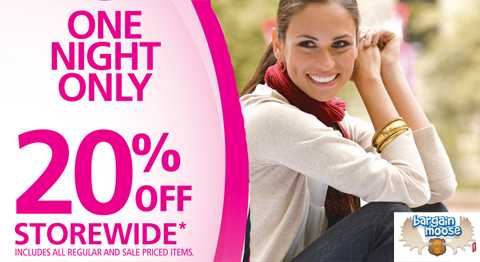 Oh yes, it's ladies night, and the feeling's right, oh yes it's ladies night! Recognise the lyrics? Well, it IS ladies night at Marks Work Wearhouse Canada!
The event will be happening on the evening of Thursday the 23rd September 2010, from 5pm until closing. Check the closing time at your local store, they may differ across locations, and some stores stay open until the ungodly hour of 11pm.
During this event, you can get 20% discount on ANYTHING in-store, and that includes sale items as well as their regular priced merchandise.
Many thanks to Bargainmooser Joanne for emailing me this deal! I love it when the Moosers spot the good deals - it really helps me out. :)