La Vie En Rose Canada: 80% Off Natural Micro & Roses Bra (Now $7 | Was $36)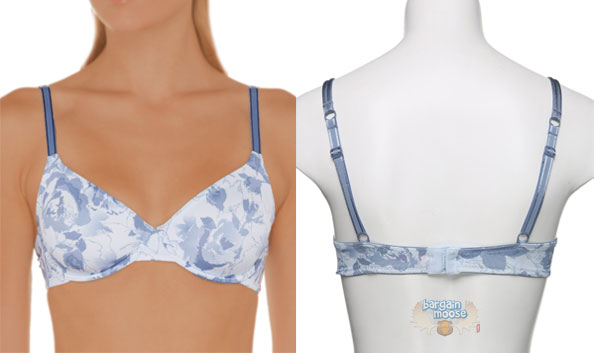 Bras aren't cheap and I found a pretty good deal on the Natural Micro & Roses bra at La Vie En Rose. It's now just $6.99, which is 80% off its original price of $35.95.
It's a microfiber bra and the great part about it is that it has full cups. When it comes to bras, I much prefer microfiber ones because of their softness and comfort. As for full cups, these are particularly well suited for women with larger breasts because the cups provide full coverage and shaping. Plus, since it has a plunging neckline, it could be worn with just about any shirt without the worry that something might fall out of place.
Although it's not available in as many sizes as the natural micro and roses on, you can also get the extreme roses 2 tone bra. The main differences between the two are that the extreme roses one features a mesh like material over the roses and it also features molded foam cups instead of full cups.
I also spotted the Eve romantic bra on sale for just $14.99, which is 62% off its original price of $39.95. It's a black bra with pink lace trimmings on top and molded cups that help push the breasts up for a fuller look. Such a bra is definitely a must-have of any wardrobe as you never know when you might need it! ;)
Shipping is free on orders over $75, otherwise an $8.95 shipping fee will apply. If you're in need of a new bathing suit, then you could reach this free shipping minimum threshold by also shopping for a bathing suit as you can use the La Vie En Rose coupon code AQUA20 to get a $20 discount on a swim set. For inspiration on which set to buy, be sure to read Eva's post from a couple of days ago.