HS Sweden: B2G1 Free underwear & Free Shipping (EXPIRED)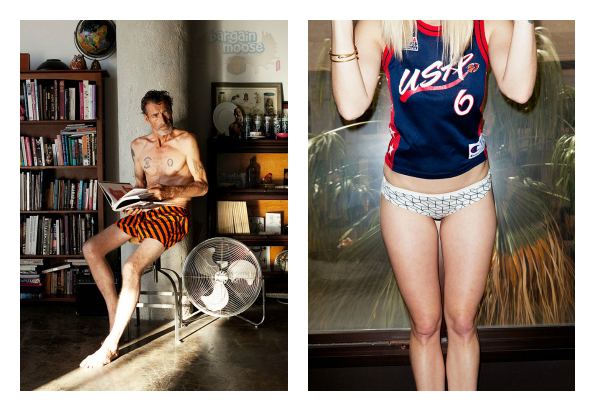 HS Sweden has two wonderful deals on right now. First, when you buy two pairs of underwear, receive your third pair free of charge. In addition, all orders will now ship for free with no minimum. Usually, HS Sweden has a $50 minimum so this is a hot deal as well.
First of all, let us talk about underwear. The buy two get one free deal appears to be valid on all underwear. The cheapest pair of underwear you pick will be free. I checked this deal out in the women's section where underwear retail for $12 each. I picked out a couple of the big dot designs (I love dots) including two Black/White pairs and one Purple/Orange pair. This discount for your free pair automatically comes off at checkout: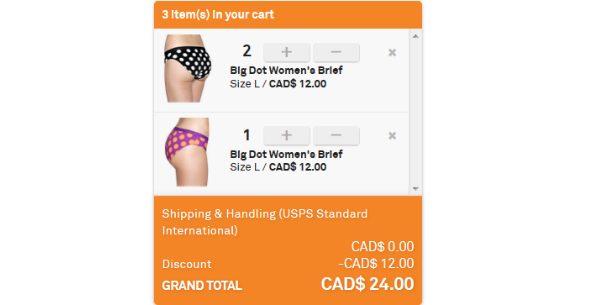 This deal 'stacks' on top of itself. Purchase four pairs of underwear and receive two for free. Purchase six pairs of underwear and receive three pairs for free. The potential for multiple pairs of free underwear makes this deal pretty hot, especially when combined with free shipping.
Now, the free shipping with no minimum offer is available for anything on the website. You can combine it with the underwear deal above or purchase some socks. I will be buying a pair of socks because HS Sweden just released an athletic line. The athletic line has arch support and a cushioned sole. A pair of Athletic Terry Socks retails for only $13, and you can receive free shipping on as little as one pair.
HS Sweden has recently opened an outlet section on their website for men and women. In this section, you can find discounted socks like the Leopard Sock that was $13 and is now only $9.10. I like to wear low socks around the house and in ankle high booties as well. I only have two pairs of ankle socks right now, so I will be buying another couple pairs. Originally $12 each, these Dot Low Socks are on sale for $8.40.
Now, all these socks are shipped in via USPS out of the USA (and made overseas) thus duty may apply. However, in all my HS Sweden socks purchases I have never been charged duty so I am pretty optimistic about my next purchase as well.
(Expiry: 1st March 2015)