Get $25 Off Your Next Purchase @ The Running Room With Visa Checkout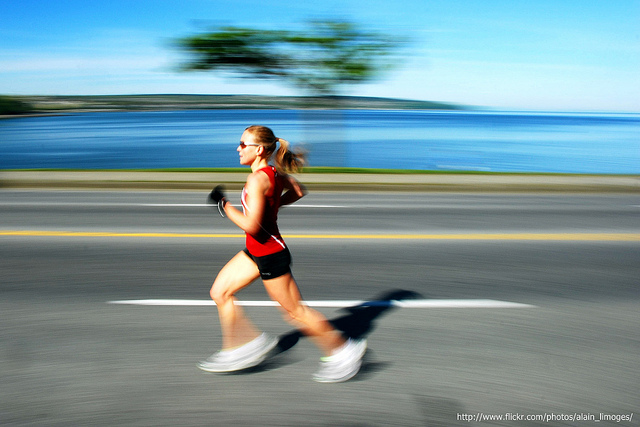 Avigayil has been keeping you informed of the great deals you can get with Visa Checkout lately. She told you about getting a free ticket at Cineplex and $20 off $100 at Staples. I found another Visa Checkout deal and this time it is for the Running Room. Sign up for Visa Checkout by the end of May and place an order for $150 or more (which will also get you free shipping) and once your order ships, you'll get a gift card in your email for $25 off your next purchase either in-store or online.
It doesn't say that your next order needs a minimum purchase so I'm going to assume you can use that free $25 to spend on just $25. It also doesn't say there is an expiry on this virtual gift card, so it might be good to save for when you need to make another purchase in the future. It would also make a great gift for someone who wants to start running and needs some motivation (like new running shoes!).
I really like shopping at The Running Room, even though I am the farthest from a runner you will ever know. I've tried running and honestly, I just don't like it! I am much better at walking, with the occasional long stride or slow jog. Well, I can't say I hate it. That feeling you get when you have been running for 11 minutes straight where you started at no more than 30 seconds at a time (this is a true story) is very exhilarating. And entering 5km races and finishing them is also a super feeling (again, true story). But, you'll never see me training for the Boston Marathon or even my town's local half-marathon. I stop at 10km.
But, that's ok, because the Running Room caters to runners and walkers of all kind, and even just those who want to wear the clothing and not do the work.
Check out their fairly large sale section. In it, you can find shoes for men, women and kids plus apparel and accessories from all the major brand names. Of course you want to price compare anything you are going to buy, as you don't want to pay more for your shoes just to get another $25 off your next purchase. But, I'm sure you can find a good deal to pair this deal with!
Photo credit: Alain Limoges
(Expiry: 31st May 2015)