French Connection Canada: Ombre Bark Dress Only $60 (Was $118)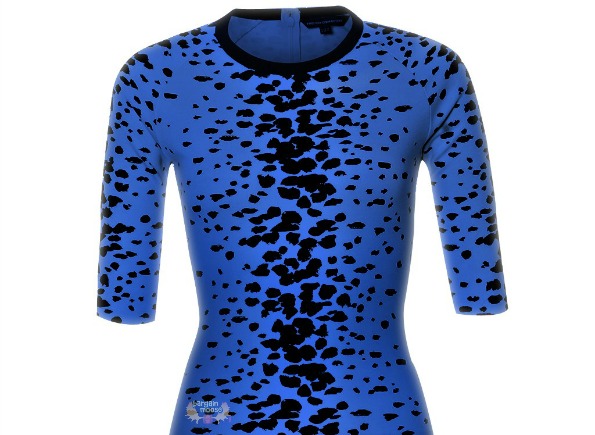 Head over online to French Connection and check out this gorgeous electric blue ombre bark dress. Available in almost every size, it is half price now at only $59.99, and was $118.
This dress immediately caught my eye with its scattered dot print and its form fitting beauty. I did like the white the best, but that one is sold out and the blue is still really gorgeous. It has a midi-length skirt, which is perfect for ladies younger and older, as it doesn't show too much leg. I like it when dresses come just above the knee like this one. It has 3/4 length sleeves that come just above the elbow so you can wear it through the seasons as well.
There is a concealed zip at the back so people will wonder how you got such a form-fitting dress over your head, and you won't have to let them know. The neckline is high, which I think is important on a tight dress, otherwise you might be showing off a little too much.
You'll want to spend just a little more to hit the $100 threshold to get free shipping with promo code. I see a number of beautiful items on sale for 50% or more in their sale section for which you can choose from.
(Expiry: Unknown)