American Apparel Canada: Swimwear Under $10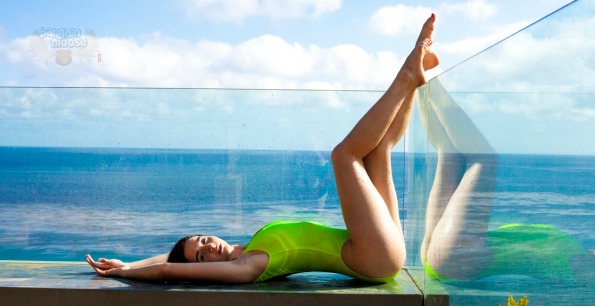 In my third edition of all the wonderful things you can get at American Apparel for cheap (see tops and bottoms here), we explore swimwear for under $10 as it is getting closer and closer to the beach season!
There is a plethora of bikini tops you can buy on the cheap. This Baby Rib Bikini Bra works either as a bra or a top. Originally $12, it is now $1.20. I'm not sure you can get much cheaper than that for a top. Back up to more normal sale prices, this Rhymer Print Nylon Tricot Triangle Bikini Top was $30 and is now $5. This Printed Nylon Tricot Triangle Bikini Top was also $30 and is now on sale for $5 to $7 depending on size/colour. On the higher end of prices, this Nylon Tricot Ruched Front Bikini Tube Top was $18 and is now $9.
How about we look at some swimwear bottoms now? There are only a couple, like this Shiny Side-Tie Bikini Bottom that was $35 and is now $5. If you are looking for a bottom to match whatever crazy top you have picked out, this Nylon Tricot Swim Bikini Bottom is available in a bunch of colours. Originally $34, it is now on sale for $6.80.
With these prices it is entirely possible to get a brand new bikini for the swim season for under $10 for both pieces. Even on the more expensive end, you would be paying around $15.
Get free shipping on orders of $60 or more.
(Expiry: Unknown)