(93% Off) My Yoga Works Coupon: Get 3 Months for only $3!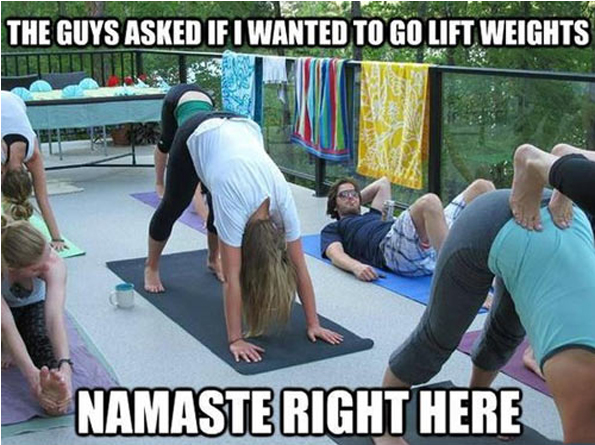 A couple of weeks ago, I wrote this blog post about the free 14 day trial which you can get from My Yoga Works, the online site specialising in yoga tutorial videos and online classes. Since that day, I've been using the site to do some light yoga in the home, but I also spotted a coupon code which I used to sign up to the offer below. Instead of paying $45 for three months of service, you pay only $3! That's a 93% discount!
Click here to use the My Yoga Works coupon code online now
Coupon Code: 3FOR3
Discount: 1st 3 months for $3
Expires: Unknown
The promo code for My Yoga Works can be entered when you sign up for an account there. This works out to be $1 per month for accessing their services. If you'd like to give My Yoga Works a try and want a little more to get to grips with than the 14 day trial, then give the above coupon code a try.
A quick blurb about the service:
Over 700 online yoga classes. Stream from your laptop, tablet, phone or TV.

When signing up, you have to enter your payment details. After the initial $3 for the three months, you'd be charged at the regular rates after that point ($15 per month). For me, I've made a note on my home office whiteboard about cancelling the trial. I've set a reminder to cancel my account a few days before the 3 months finishes. As for the cancellation itself – it seems easy. There is a link in my account to "cancel subscription," and I can easily cancel online, when the time comes.
One issue that I've had with using the My Yoga Works service is the possibility to use it on the PlayStation 3. In my living room, if I want to access websites through my television, I actually use a browser through the PlayStation. And I just cannot seem to access My Yoga Works through the PlayStation, to practice yoga in my living room. I've had to compromise, and I'm just viewing the videos through a tablet instead. So before you sign up, consider what room you'll be using and what device you will use to access the site.
I am enjoying the training videos, but the major issue I am having is my two daughters. You know that strange law of physics that goes something like this: If an adult lies down on the floor, any children in the immediate vicinity MUST climb on to the aforementioned adult. This is always the case when I try and do Yoga with the kids around. Child pose with a five year old on my back and a two year old squatting on my head? No problemo!