8 Best Subscription Boxes For Canadian Moms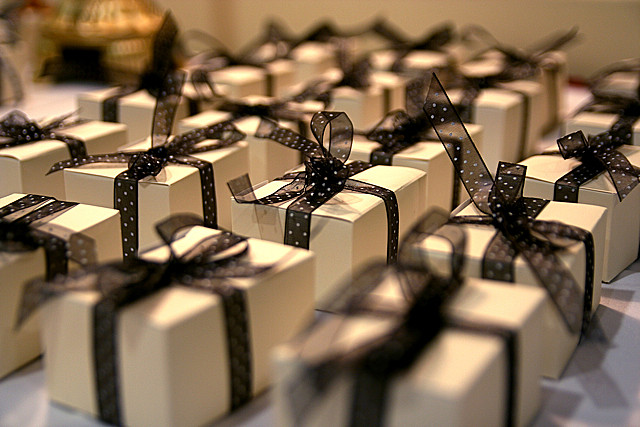 Giving gifts can sometimes be hard work with our busy schedules. Often we find ourselves running into the drug store to pick up yet another gift card to shove in a cheap card. Use your imagination and give something with a little more thought and a lot less work. Gift box subscriptions are a fantastic way to show you care and is a gift that keeps on giving. The gift doesn't just have to be for a friend or family, but for yourself, because who doesn't love to get fun stuff in the mail? I've compiled the best gift box subscriptions for Canadian moms.
What's awesome about these boxes is that they all ship from Canada to Canada so there are no other fees and we've got some that even have exclusive discounts and coupons!
Hot summer days will whittle down into rainy fall days before we know it. Our kids will come in from their long bike rides and want to park themselves on the couch for the winter. Give them something to do to keep their curiosity piqued and their minds sharp. What I would recommend is something like Curiosity Box. This craft-filled box is super fun for kids to get and includes high-quality crafts and activities. I've gotten this box for both of my younger boys and the squeals I hear from them when I tell them the box in the mail is for them are unforgettable. Use our exclusive coupon codes to get up to 60% off your subscription.
Once the kids are satisfied and sitting down with their crafts, get something just for you. This is a great gift idea for a man to give a woman or to send a new bride. Each month you'll receive a new pair of panties and what I love about this is that while you choose the general style, you won't know what you'll get until you get it. This really gets you out of your "box". I have had a pair of panties from Panty by Post and I loved the sexiness of them as well as the quality. My husband was also impressed. Right now, you can use the coupon code GET10 to get $10 off your first spend over $50.
Personally, I am not a scent lover, but those that are don't leave the house without perfume or cologne. Think about how fantastic the gift of a scent each month would be for a friend or lover. You want your man to smell sexy you say? Well, don't give him an excuse not to, as this would make a fantastic anniversary or birthday gift for him too. Use the coupon code TRUNK20 to get 20% off your first month.
Being a mom doesn't have to mean to children with no fur. I was just as proud of a mom of my pups before I had kids. I know a few dog-loving friends who would be incredibly grateful to get a Bowzer Box. Completely Canadian, 10% of your purchase supports local rescue groups. Your dog will not turn down a walk to the mailbox when he or she knows there is something in it for them! Depending on how long of a subscription you get, there are 10% off and $10 off coupon codes that you can use.
Moms need to relax, that is a straight-up fact! Harmony Box is a super small new company that sends out 4-6 wellness products. This gift box would be great for a new mom or the mom who just does not know how to relax. Send her the message that she needs to with this great gift.
If you are mom like me, you like to relax with a good book, good food and good wine. If I was gifted a box of monthly wine and food I would probably marry the person who gifted it to me. You can't go wrong with exceptional food and wine in a box delivered to your house. Curated by chefs, some of the fantastic items you might get include garlic scape mustard, pepper and daisy jelly and small batch wines. Where do I sign up??
Speaking of food, the Carnivore Club literally gives the gift of meat. While this seems like more of a masculine gift, I would not throw you out of my house for this gift. I love charcuterie and so does my husband, so this would make a fabulous gift for a new couple to share over the next year. Use our exclusive coupon code BARGAINMOOSE to get 10% off any order. Just looking at their website makes me very hungry!
There don't seem to be a whole lot of beauty boxes that ship from Canada to Canadians, so Birchbox is a pretty cool one. You'll be gifted each month with makeup, skincare, haircare, fragrance and body items and it is all personalized to your specific tastes. At only $10 a month plus shipping, getting five items is a pretty sweet deal! There are coupon codes you can use for BirchBox but at the time of writing, none of them applied to their subscription boxes.
Bargainmoosers, what are your favourite subscription boxes?
Photo credit: Steven Depelo