Hoover Platinum Collection Linx Cordless Stick Vacuum Now $138 Shipped (Was $230) @ Amazon.ca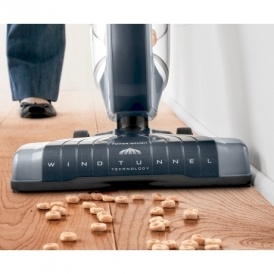 If you want a quality vacuum without paying a sky-high price, then check this out. This is definitely going to be the best bang for your buck! Get the Hoover Platinum Collection Linx Cordless Stick Vacuum on sale at Amazon.ca today for 40% off the regular price. That means you will pay just $137.99 including shipping, when you would normally have to shell out $230+ for this vacuum. This is going to your new life-saver for cleaning up after the kids, pets and even the husband.
Sometimes the original Amazon price can be rather inflated to make the deals look better, but that isn't the case this time around. This Hoover BH50010 Platinum Collection Linx Cordless Stick Vacuum actually sells for $229 at Walmart, $224 at Costco.ca and more at other Canadian retailers.
Reviews say that this vacuum compares closely to the Dyson DC35 which is $525, a little pricey to say the least. Customers have been pleased with this product for both hard floors and carpet, and have even been able to rely on it for pet hair. I have a cordless vac and I can't say enough wonderful things about that convenience. I no longer have to change outlets while I vacuum my home, I just journey from room to room humming to my music.
You can also get a 3-Year Warranty for $23.91 or a 2-Year Warranty for $11.95. Since this purchase is over $25, you'll also get free shipping.
(Expiry: 29th June 2016 @ 11:59 PM EST)