Portable North Pole Promo Code: 10% Off Videos & Calls From Santa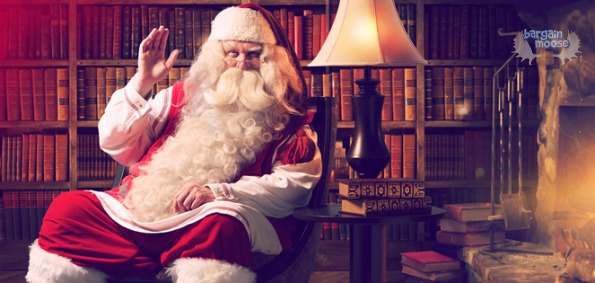 Want Santa to send your child a personalized video or telephone call? It is so easy and right now, use the coupon code to get 10% off this service at Portable North Pole.
Click here to get started @ Portablenorthpole.com now
Coupon Code: PNP15BZM
Discount: 10% off
Expiry: 31st January 2014
Guess what suckers, Halloween is over and what we are left with is too much chocolate, impending snow and a to-do list that makes you cry. Maybe that is just me, but after Halloween it is time to get serious about Christmas. I've already started shopping, but I need to make this next month and 3/4 count!
While I've sent my children free videos from Portable North Pole before, it has always been on my list to send them a premium video. The reason for this is really simple. My older boys have been questioning if there is a Santa. While I straight up tell them if you don't believe, you don't get any gifts from Santa, this has not been enough to deter them from asking the obvious questions they have. I wonder if this sort of video will give them that little nudge back to believing. I also have a 4-year-old who loves Santa still and this would make his day!
At already a low price, if you get the unlimited holiday pass, you'll be able to create unlimited premium video messages and unlimited calls from Santa. I don't know about the rest of you, but I'm not shy to say that I've threatened to call Santa on numerous occasions before Christmas to tell him when my kids are being naughty. What if Santa called himself to tell them to smarten up? Think that would work? Totally worth a try!
With so much to do on your list from now until Christmas, why not get your calls and videos prepped and ready? You don't have to be a parent to use this service either. My mother in law did it for all her eight grandchildren a few years back, and I really didn't mind! The kids loved it.
Just in case you need to come back to get this Portable North Pole coupon before Christmas, I've linked right to the coupon page for you to make it super easy.