Homesav: Roman Inc. Nativity Sets & More 50% Off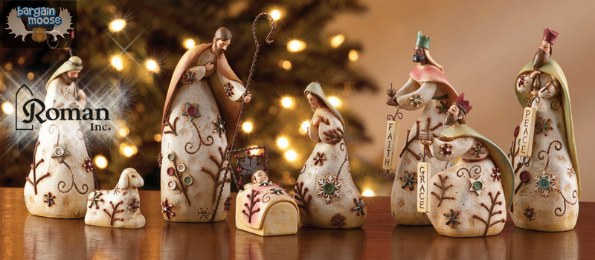 Homesav has the most gorgeous nativity sets and other Christmas decorations on sale right now from the company Roman Inc. Most of the sets are around 50% off and are just lovely. Would look wonderful in your living room.
I think the following decorations are gorgeous:
There is free shipping on orders of $70.
Homesav is a shopping network so you will need to sign up if you are not a member, but membership is free.
Deal expires 27th, November 2011