Well.ca Black Friday: Elf on the Shelf was $40 now $28! (EXPIRED)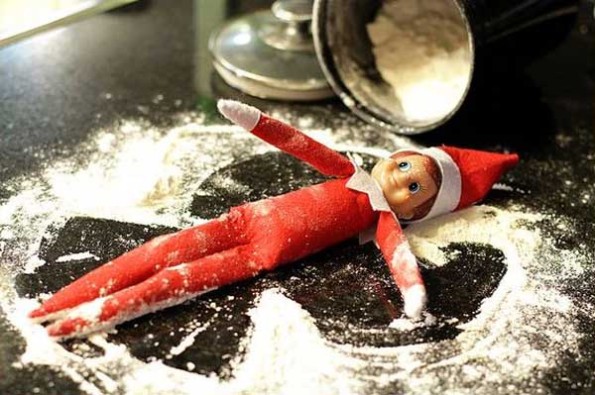 As a parent, you probably know who Elf on the Shelf is. I don't really know too many families that don't have an elf visiting them from the period of December 1st to Christmas Eve. If you've decided to cave and need an Elf or just have a little one old enough to enjoy it, Well.ca has it on sale for the best price you are probably going to get it right now. It sells in most stores for about $40, so while Well.ca's price is $27.98, I would snag it.
Can you believe how many reviews these guys have on Amazon.ca!? So many people have purchased these, and out of all those reviews they still have such a high average rating. Even the reviews on Well.ca have left this new found tradition with a 5 star rating. I have only seen the Elf on the Shelf for a lower price once and it sold out incredibly quick, so don't wait too long. Spend $29 to get free shipping. With the Black Friday sale on right now, it will be no problem finding a small filler item to get free shipping.Last year my son and I would read the book quite often, and every morning I would go and move the elf's location while my child was sleeping. It was great fun and made my toddler think twice about misbehaving that is for sure. I love the idea, and if you look on Google or Pinterest you can find many humorous ways to display your Elf on the Shelf. Be careful though, Google also shows some adult (dirty) ways to display the elf, so you may not want your kids to see those certain images.
They also sell so many accessories for The Elf on the Shelf. In Hallmark the other day I saw the elf's pet reindeer as well as a variety of different outfits for the elf to wear. They even have a movie called "The Elf's Story" so you can really go all out with this tradition.
You will get free shipping on all orders over $29 at Well.ca. Sounds great, right? Plus this beats buying the item in stores for sure. In stores you risk your little one seeing what you have bought. At least by ordering online you can just open the package and display the elf secretly. There are so many different ways to add humour to this tradition too. I love it!
(Expiry: Unknown)