Zinio Canada: 50% Off Canadian Magazine Subscriptions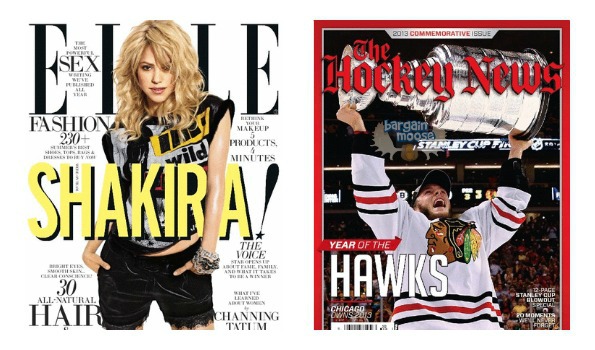 Zinio is having a deal on select Canadian magazine subscriptions, now at 50% off.
As you well know, I love magazines. I'm always looking for the latest and greatest ones to read, but they have to be at good prices. Because I subscribe to so many, I can't afford to pay over $50 a year for just one subscription. I also support Canadian magazines first, especially because I know the products shown in the magazines will be available in Canada.
I price compared all of the available subscriptions to Rogers, which is where I get the majority of my Canadian magazines. Rogers offers magazines at a monthly rate, which is added on to your current Rogers bill, so it is also very convenient. I'm going to assume you can pay for it in other ways. Some Zinio deals were much better deals, some, not so much.
Zinio is offering Style At Home, which is an amazing resource for decorating your home and finding out all the new trends in home decor. Zinio has it for $23.95, and Rogers price is comparable. Canadian Living is $23.98, but Rogers is quite a bit cheaper for this magazine.
Where you'll save is on Elle Canada, which is only $12 for the year, compared to Rogers, which is $1.25 a month, and on Hockey News, which Zinio offers for $39.99 a year for 30 issues, and Rogers offers for $56.04 a year.
Shipping is included in these prices.
(Expiry: 23rd July 2013)