Up To 66% Off Power Banks From $10 & Free Shipping @ Chapters.Indigo.ca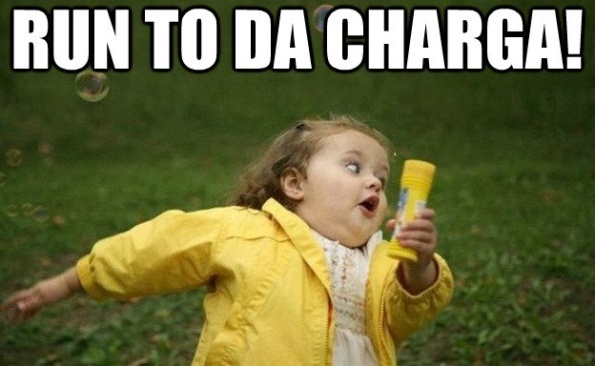 As a mom, I always want to have contact with the babysitter or family member when I have gone out and left my kids somewhere. There is nothing worse than being out and about and having your phone die. Luckily, that won't have to happen if you take advantage of these discounts from Chapters.Indigo.ca! You can shop at Chapters and get external power banks for up to 66% off - prices start as low as $9.95. Chapters.Indigo.ca also has free shipping with no minimum purchase right now which makes these deals as sweet as pie.
I had a small power bank previously, but it would only charge my iPhone 6 to about half way. These power banks all say that they should be able to charge almost any smartphone to full battery when the external power bank is fully charged - and I hope that stands true. There are four different power banks on sale at Chapters.Indigo.ca, so let's have a look.
It looks like the best bang for your buck, and the most practical choice is the Mental Beats Angular 2600 Battery Bank. It is on sale for 50% off, which leaves you paying just $9.95. If you like this brand, but want a bit more juice in your power bank then I would opt for the Mental Beats 10,000 mAh Power Bank which is also 50% off. The price is a bit more at $24.95 but the power difference is worth it. This power bank is impressive. You can keep your smartphone or your tablet fully charged wherever you are. I think I need to snag this one myself! You can even charge both items at the same time if you really want to.
Chapters.Indigo.ca also has the Eton BoostTurbine 2000 on sale for 66% off. This external power bank is available in two colours for just $9.95. The two colours available are black or grey. This backup battery pack is a bit different, but also very interesting. you can charge it or even use the hand turbine power generator to keep you all charged. I think this little item needs to come camping with me!
Normally Chapters.Indigo.ca would require you to spend $25 to get free shipping, but right now they are offering free shipping with no minimum purchase. This is definitely a fabulous bonus because none of these items would have qualified for free shipping on their own before. Now, I am not sure when the actual discounts will expire on these items, but the free shipping with no minimum purchase expires tomorrow so don't miss out on this opportunity.
Moosers, do you need an external power bank for your phone?
(Expiry: 21st January 2016)