Roundup of Deals & Free Trials For Kid's Educational Sites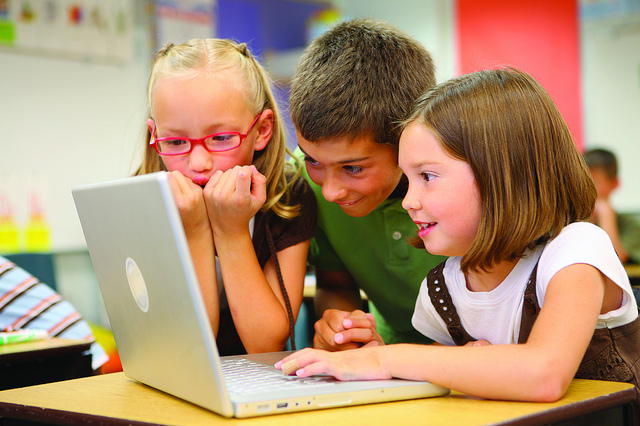 Today is the last day of school for many kids. Some parents celebrate and some weep. I do a little bit of both. The same goes for report cards and again, I did both. While my kids marks were good, I do think they could benefit from some review over the summer to keep their minds sharp so they start the year in a higher grade in a good position. When my oldest was in grade one, he had quite a bit of trouble reading. We worked over the summer to improve his reading and when he started grade two his teacher was actually in shock at how many levels he had gone up when traditionally kids go down levels over the summer.
You can buy workbooks that seem fun, but I've found my kids tire of them so easily and then it becomes dreaded. One thing they don't tire of is the computer. They don't mind learning when they are using the computer, so I've decided to find you the best deals on kid's educational programs and do a roundup, which can help you and me!
My kids tried this program and really enjoyed it. There are games and songs and they get rewards for getting further in the program. My youngest particularly liked this program. We've got an exclusive 4-week trial through this link and when you are done with your free trial, we've got an exclusive coupon code that will get you 25% off a one-year subscription.
MathSeeds is a program associated with Reading Eggs for you guessed it, math. They also have a free trial on their site, which is super helpful for finding out if your child really likes it before you spend your money.
This program is one that was recommended by my child's teacher. There are two versions - a premium and a free. As you know, I like free and the free one includes word lists, spelling tests and some games. While the premium version looks pretty cool, you don't always need it.
This is another program we have tried and I have to say it is my favourite amongst them all. The teachers at our old school had subscriptions of Raz Kids for all the kids and I loved that they could do it all themselves. My oldest son would get excited to buy new space gear after passing a level. My middle son was tricky as he would skip the read it yourself part and the program didn't realize that, so I would have to sit with him and do it. I also love this program for the fact that it co-relates with the Canadian reading levels so you know exactly where your child should be. They've got a free trial and free samples of e-books so you can see the style of how they will be reading.
Game Classroom has games for kids in math and reading at all grades. The program definitely doesn't have the graphics that Raz Kids does, but it is free, so no complaining is allowed!
DreamBox is another program we've used at home. This was also recommended by one of my son's teachers and I was told by the principal that kids love it so much, they don't stop playing. While I originally got it for my oldest, my middle son would not stop playing it. My oldest thought the games were to babyish for him (but then again everything is). They also have a free home trial, so you can try it yourself. I've tried a number of times unsuccessfully to get an exclusive coupon code, but I will still keep trying!
This one is for the littles. ABC Mouse teaches reading, math, science, art and colours and music for kids aged 2 to 7. They have a deal right now that if you sign up, you'll get your first month free and at $7.95 a month, it is a very affordable program.
Want to teach your child sign language? Signing Time is the perfect online tool to help you do that. But, they also have other great programs like potty time and preschool skills. Use the coupon code first-free to get your first month free on a digital subscription.
This program teaches kids about their environment and the world around them. There are games and activities, along with homework help and even a section where kids can find out how to take action. This all Canadian site is free!
If you go to the U.S. LeapFrog site, you'll see they have a summer camp, with fun games and activities plus free downloads and printables. It asks you to sign up, but that's only for the U.S. customers, so you can just start playing.
I also found this great list of Canadian sites from Today's Parent that aren't all educational sites exactly, but will teach your child quite a bit. I almost can't wait for them to be home so I can get them started on more learning!
There are so many programs out there, so this is just a short list. Add your favourites in the comments below!
Photo Credit: Lucella Ribeiro