Next Issue Canada: Free 60 Day Trial (Expired)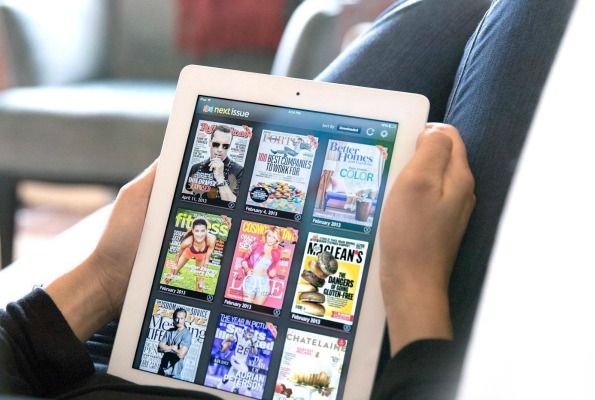 Get unlimited digital access to over 100 of the top magazines in Canada and the U.S. with Next Issue's free 60-day trial.
I am a regular magazine reader and yesterday while reading my Maclean's magazine, I read about Next Issue. Maclean's is one of the magazines that will featured on this service. Basically you'll get unlimited access to over 100 top magazines for a low monthly price and you can start with a free 60-day trial. While I am a paper junkie, and have resisted any and all attempts to switch to digital reading, this is intriguing me. I spend a bucket of money on magazine subscriptions. Even when I get deals and pay yearly, lets say I get one magazine for $15 and another for $35 and another for $50. That is only three magazines and I'm paying $100 a year for those three. I subscribe to about ten magazines and that is only because I can't afford any more.
They are calling Next Issue the Netflix of magazines, but they say it is better because everything is updated now. You'll get everything that is current and won't have to wait for it. The best part for me is when I am behind on my reading, the back issues are still there, just like they are at home. Obviously this service also cuts down on the paper waste that is so bad for the environment. If you think they won't have any good magazines, they had every one that I subscribe to available including Today's Parent, Oprah, Real Simple, Woman's Health, Bon Appetit, Consumer Reports, Forbes, Golf Digest and on and on.
I was considering asking Santa for a tablet for Christmas then waned on it, well now I need one for this service! There are two plans - basic, which gives unlimited access to monthly magazines for $9.99 a month and premium, which gives unlimited access to monthly and weekly magazines for $14.99. I'm going to start the free trial and see how it goes before I decide if I want to subscribe, but I think I'm going to want to!
(Expiry: Unknown)