Entertainment Book: All Books $10.40 + $2 Shipping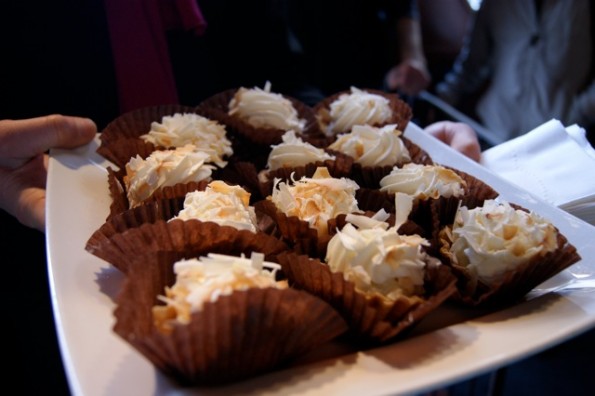 Entertainment Book has another good deal on their coupon book. While we managed to score an amazing exclusive back in January, the Entertainment Book is now offering everyone their books for only $10.40 USD with $1.99 shipping.
I will readily admit that this deal is not as good as the exclusive deal we scored back in January. However, if you missed our exclusive, then this is the best deal I have seen at Entertainment Book in months. Before our exclusive, the best deal I had seen was $20 a book.  Additional books will cost $10.40: so all books truly are only $10.40 each. I am also used to receiving free shipping with these deals; however, there is a small $1.99 charge for shipping. That is actually discounted shipping as you can see from the image below: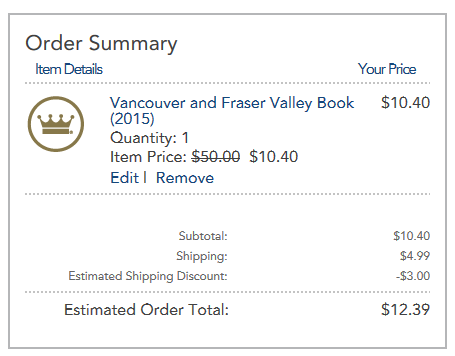 While most books retail for $35 - some books, like the Vancouver and Fraser Valley Book above, retail for much more. The Vancouver book retails for $50 usually, so I am saving around 79% on my order. Even with shipping calculated into how much I pay, I am saving 75% on the retail price of this particular book.
I chose the Vancouver book because it is the 'destination' I most frequent. I have been their twice in the last month and will be heading over yet again for a Counting Crows concert - joining a friend of mine. I could just as easily pick up the Edmonton book, as I will be there for two weeks in May.
Of course, you will want to purchase a book for the city you live in or your favourite destination. You can buy books for cities across Canada and the United States. Currently, I have an itch to head down to Seattle again. It is one of my favourite cities. The Pike Place Market is an absolute blast with great stores and amazing chocolate. Right across the street is this little shop that sells 50% chocolate hot chocolate. WOW is that good.
Portland is also a tempting destination because they have no sales tax. It is the perfect US shopping destination. Unfortunately, our dollar is not doing that well against the US dollar right now. :(
All prices are charged in USD. Thank you to Mooser Marty for pointing that out the last time I blogged an Entertainment Book deal.
Image credit: Avigayil Morris
(Expiry: 17th April 2015)