Entertainment Book: 2 for $10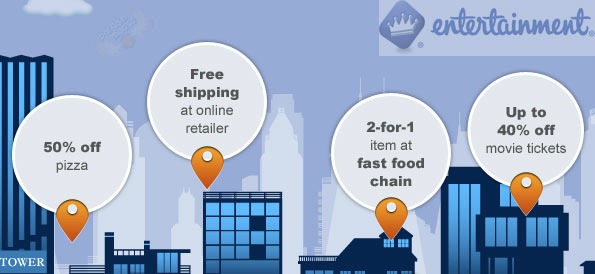 Entertainment Book is liquidating all their 2012 books! Get 2 books for $10 - and these are selling fast with many sold out already.
There is a 2 book minimum (of course), though they can be for different cities. Just use one coupon in the book and you will most likely cover the cost of the book. The hubby and I have already used a bunch of coupons out of our book, primarily for dinning out. Our local mom n' pop Indian Fusion restaurant had some great coupons through the book, and we also used up at the Red Robin coupons and the A&W Rootbeer Float coupons. They also have nice offers for local attractions.
Be sure to pick up a couple copies during this sale. Give them to your friends and help them save money. The coupons in the books are valid till November 1, 2012.
Expiry: 22nd, July 2012