eBooks.com Promo Code: 20% Off Books For Business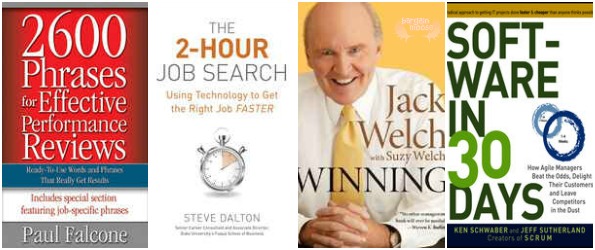 Get 20% off business ebooks at eBooks.com with promo code.
Click here to shop @ ebooks.com now
Coupon Code: CATEGORYSALECP
Discount: 20% off business titles
Expiry: 31st July 2014
One thing I realized when starting to blog about this coupon is that it actually applies each month to a new section of ebooks, but that we've never really told you about this. This month it is on business ebooks, which I think are perfect to read as ebooks, rather than hardcover, because you might want to read them while traveling for you business. I recently took on a new role at Bargainmoose, so along with blogging, I handle some of the business side of what we do. I am traditionally a writer and editor, but I do find the business side fascinating, but I think I could definitely learn more about networking and running a business from some books.
Because I also travel in this position, I'll get a lot of time to read while waiting and sitting on airplanes. I have a tablet, which I could bring to download some ebooks on and get into the "business mood" before a conference.
One book I haven't been all that interested in reading is the #1 bestseller Lean In. While she has some good advice on how women can become leaders, I've heard there are some controversial comments about women needing to sort of "forget their families" and push ahead in their job. At first I didn't want to read the book based on what I've heard, but being the type to want to know the inside scoop and not believe what others say, I think I should read it for myself. This book is normally $14.99, but add the coupon code to get it for $11.99.
A book that I would absolutely love to read is Blink. I am a Libra, who are notorious for not being able to make decisions. This indecisiveness drives me and others around me crazy. You should really see how long it takes me to read a menu. Blink is about how people make split second decisions and why and how these decisions get made so easily for some and not for others. I need to read this. Or should I? Decisions, decisions. Either way, the book is regularly $9.99, but only $7.99 after coupon code.
Stop by the Bargainmoose forum, for this ebooks.com coupon code, each and every month.