eBooks.com Coupon Code: Exclusive 12% Off Your e-Books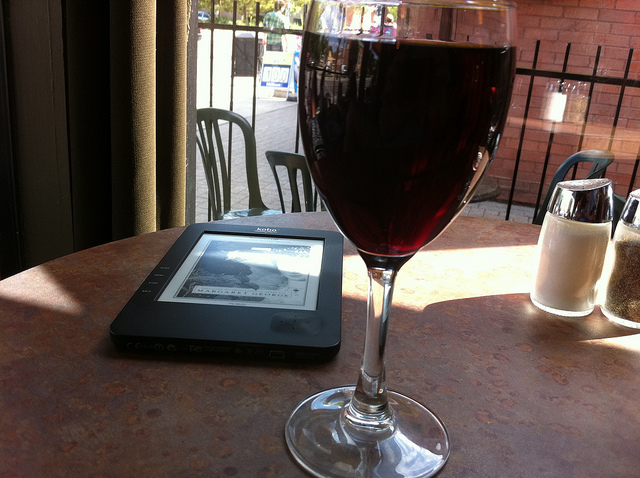 We've got a brand new exclusive for you from eBooks.com. While 12% off doesn't sound like much, when I checked around at other stores that let you download eBooks, none of them had coupons out and their regular price for the newest books was exactly the same as the regular price at eBooks.com. So, once you add the exclusive coupon code, you'll pay 12% less than you would at the competitors.
Click here to get your ebooks @ Ebooks.com now
Coupon Code: BARGAINMOOSECP
Discount: 12% off
Expiry: 31st December 2015
This coupon is good until the end of the year, so feel free to use it again and again. As I always suggest, be sure to price compare with the competition to make sure this is the best deal you can get every time. Check for coupons on those competitor's coupon pages on Bargainmoose as well. Right now, as it stands, I see ebooks.com as being the best price for the books I'm after.
As you'll also see on ebooks.com's coupon page, there is a coupon for 20% off select categories. You'll obviously want to use that one if you are getting drama, photography, science, graphic novels or tech books. Otherwise, our exclusive coupon is the best discount.
I was looking at the book The Life Changing Magic of Tidying Up, which is a bestseller and will help anyone change their life with ways of organizing your house so you spend so much less time cleaning. I need this book! It sells for $10.99 and when I checked Amazon's Kindle section and Kobo Books, both also sold it for $10.99. Kobo also doesn't have any current coupon codes to use (and when they do, they are generally on select books only). Adding it to my cart with the coupon code brought the price down to $9.61. This isn't a huge discount, but why wouldn't you shop where you know you are getting the best price? Also, it will add up over the year as you buy more and more books.
If you are looking for fiction, Orphan Train is supposed to be fantastic. This one sells everywhere for $11.99, but use your coupon code and pay only $10.48.
Bargainmoosers, what eBook are you looking forward to purchasing?
Photo credit: Jofo2005