Get a Free Movie When You Use Visa Checkout @ Cineplex Canada!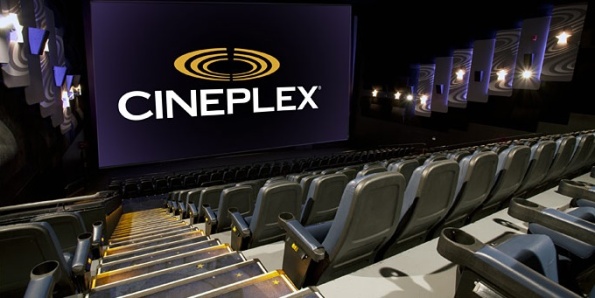 Cineplex Canada has a new offer available for us Visa Checkout users! Head on over to Cineplex.com and make a first run feature film purchase using Visa Checkout. Be sure to sign in or create a Cineplex account aswell, and when you complete your purchase you will receive a unique voucher via email for a free general admission movie ticket. How cool is that?!
I really like Visa Checkout, personally. It saves you from having to enter your credit card information whenever you shop online. This makes online shopping even more convenient, but it also keeps your credit card information a lot safer. Plus, retailers have been offering cool promotions like this one to make the benefits of Visa Checkout even greater. 
So between January 18th and February 15th, you will get a voucher code for a free general admission when you purchase a movie ticket online and use Visa Checkout. There are only 50,000 voucher codes available so I wouldn't hesitate for too long with this offer. Unfortunately this doesn't apply to the $3 Family Favourites, but it does apply to the half-price Tuesday tickets. You will get one free voucher per purchase, regardless of how many tickets you buy.
You can get Tuesday tickets for as low as $5.40, and then you get a free voucher for a general admission valued at around $12.99, so it is quite a deal. During the winter months my family and I tend to hit our local Cineplex Theatre quite often. It is something fun to do with the family on a cold day, and I don't have to lose an arm when paying - especially on Tuesdays and Saturdays. That and I have about 15 free movies accumulated on my Scene Card. Speaking of Scene, your free movie ticket won't earn you any Scene points unfortunately.
Moosers, what movie have you been wanting to see?
(Expiry: 15th February 2016)