Chapters Indigo Canada Discount Deal: 25% Off 1 Single Item!
Until December 24th, you can claim a 25% discount on one single item in-store @ Chapter's when you present this coupon. This deal was spotted in the Metro newspaper, which is Canada-wide. I think the page changes depending which province's edition you view, but for the Toronto edition, this coupon was on page 7. Here's the list of applicable stores: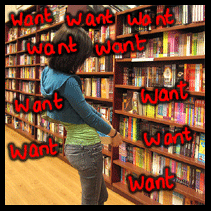 Chapters Bookstore

Coles

World's biggest Bookstore

The Book Company

IndigoSpirit
It doesn't say anything on it about copies or reproductions not being suitable, so I see no reason why the printable version from their online paper should not be applicable. I've saved a copy of the single page, and you can print out the Chapter Indigo discount coupon from here.
As usual, there are a number of products excluded from the discount promotion, such as gift cards, magazines, electronics. But, if you need some books or toys, then this coupon is perfect!!
I love browsing round the science-fiction section at Chapters… I can always find a new book I want to devour! And a 25% discount is a real bonus! I'm currently reading The Otherland Series by Tad Williams. It is an excellent set of books, 4 in total. I ghighly recommend!! There are lots of 5 star reviews on Amazon for the 1st in the series.
Thanks for the picture NaPix (Paix).
UPDATE - they emailed me the offer anyway, and the official Chapters coupons is here <<<