Chapters Canada: Monogram Robes Only $40 (Was $90)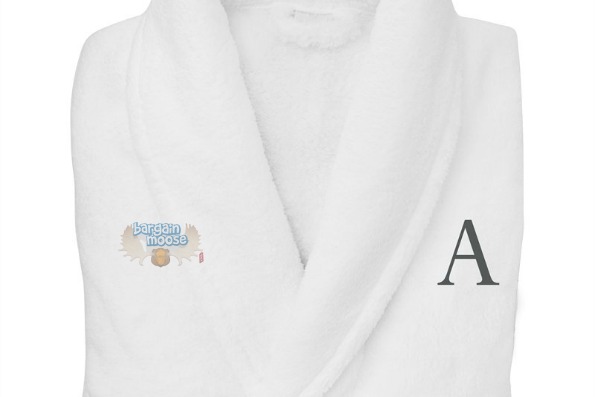 Chapters has Cyber Tuesday on today, as an extension on Cyber Monday, but with a few new promotions. One really great deal I saw that would make an amazing gift idea are these monogram robes, now only $39.50, was $89.50.
I had a bag in my closet for clothing that I would donating. I asked my husband to put stuff in it as he needed and instead he piled it on top of the bag. So, as a nice wife who doesn't want to get annoyed that he couldn't open the bag and put the stuff in, I asked him if the stuff on top of the bag was for donation. He said yes. I found it weird when his brand new robe was part of that pile, but he's been known to throw out brand new stuff often. Well, of course he was asking for his robe once I had sent the clothes away for donation and I said it was gone. Totally not my fault, but that still leaves the problem of him being robe-less.
There are four styles of robes available for this sale:
You can get every letter in the alphabet and the sizes range from small/medium to large/extra large.
Shipping will be free on this order.
(Expiry: Unknown)