Awesome Books Coupon: 15% Off Gifts for Christmas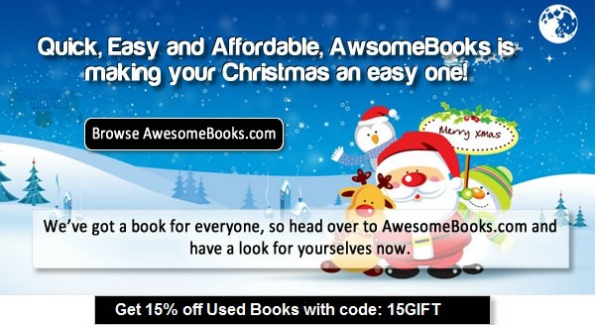 Is it just my imagination, or have people stopped giving books for Christmas? If I'm right, this trend has to stop. Sure the latest Call of Duty might be just what your friend/kid/lover is wanting, but encouraging literacy and good old fashioned imagination fueled by a good book is important! Awesome Books makes book giving easy: the books are cheap, and they ship for free to Canada. Right now get a bonus 15% off your order.
This coupon is valid on all used books.
Discount: 15% off
Coupon Code: 15GIFT
Expiry: Unknown
One of the easiest ways to encourage reading is to pair books with movies that are coming out soon, like the following:
Both these movies look fan-friggen-tastic and the books are 60 - 80% off! With the extra 15% off these prices, they are amazing deals. For this coupon and future
Awesome Books Coupon codes
, check out the forum.