Audible.com: Get Terry Pratchett's New Audiobook, Dodger for $9.95 (40% off) + Free Trial!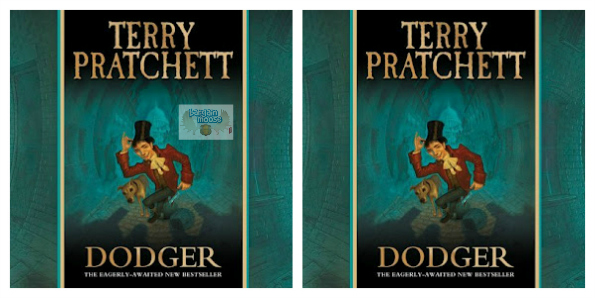 Terry Pratchett has been writing SciFi and Fantasy for years. A huge portion of his work has gone into his Discworld series but with Dodger, he enters a new genre and setting. Even better than a new Pratchett book in a new genre and a new setting? Having someone read it directly into your brain for $10!
This book is normally $16.95 but Audible is giving you a $7 break, so you can get it for $9.95. First thing you need to know is that this is a members-only sale. You need to sign up for an Audible account to get the deal. Luckily for you, BargainMoose has the hookups!
You could get Dodger for free with this deal but you might as well get another book and then get the discounted Dodger. I am not directly familiar with much of Pratchett's work but I know a lot about it from talking to other people. He is hugely popular and rightfully so. He turns out some great books. This one is a bit different for him, though. It's historical fantasy for young adults set in Victorian London.
This NRP review gives the run down of the book as such:
The eponymous Dodger is a tough-minded, goodhearted 17-year-old orphan who knows every con and survival angle in London, including the importance of minding his own business. But he can't help interfering when he sees two men viciously beating a young woman. Leaving the victim in the care of passersby — Punch magazine co-founder Henry Mayhew and writer Charles Dickens, it happens — he aims his considerable resourcefulness at ferreting out her attackers, who turn out to have far-reaching political connections.
It sounds like a fun read to me and would be a great way to introduce your young-adult-aged kid to fantasy books, especially where it is an audiobook. It can be listened to in the car, while doing chores, while exercising and virtually anywhere you can play music or wear earphones. I absolutely adore Audible and am constantly listening to it. Try it out, you won't be disappointed by the great books and fantastic performances!
(Expires: Unknown, says it's this week only so likely Friday or Sunday.)