75% off William Joyce Kids' Books - Now $5 & Free Shipping @ Chapters Indigo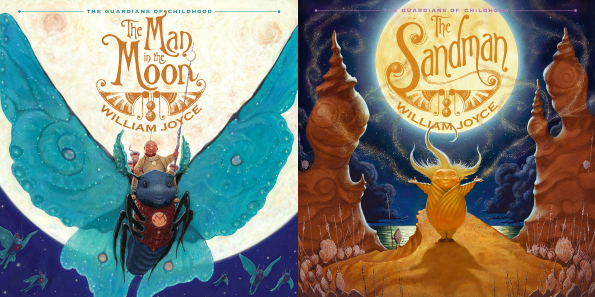 I was positively delighted to find some of Academy Award winner William Joyce's The Guardians of Childhood books on sale for 75% off! The Guardians of Childhood are fashioned after The Rise of the Guardians (great movie) and feature some of the most endearing characters ever. I found both The Sandman and The Man in The Moon books on sale from $19.99 down to $5 each. Receive free shipping with any order, no minimum.
I know people get a little nervous when it comes to buying a series as they want to get them in the proper sequence... that is why this deal is perfect! The Man in The Moon is the first book in The Guardians of Childhood series and The Sandman just happens to be the second book in the series. The first book tells you about the very first Guardian of Childhood - the man in the moon who was not always a man - he was a child at one point two. The second book - The Sandman - is how The Man in The Moon recruits Sandy (Sanderson Mansnoozie) to help keep Pitch at bay with good dreams!
This deal gives you books one and two for only $10 - with a retail value of $40. That retail value is no joke! I compared these books at Amazon Canada. The Man in the Moon is currently on sale from $19.99 down to $15.61 and The Sandman is currently on sale from $19.99 down to $14.43. Even with Amazon's sale prices, you would still pay $30 for the books there instead of $10 for the books at Chapters Indigo.
I also found a third William Joyce on sale but it is not in The Guardians of Childhood series. Rather, it is The Mischievians -  a book that answers all those questions about strange smells, missing socks, and belly button lint. Originally $19.99, this book is also on sale for $5. It appears to be super popular as there are only a few left in stock.
As I mentioned before, William Joyce is the brilliant mind behind The Rise of the Guardians. I have to say, Sandy was my favourite character in the movie though most kids probably identify with Jack Frost. I am actually buying both these books purely for their artwork - it is incredible! <3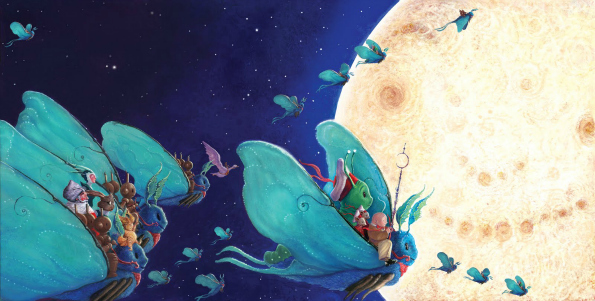 (Expiry: Unknown)