iTunes: Bestselling Albums $6.99 (Nov. 28)
27 November 2011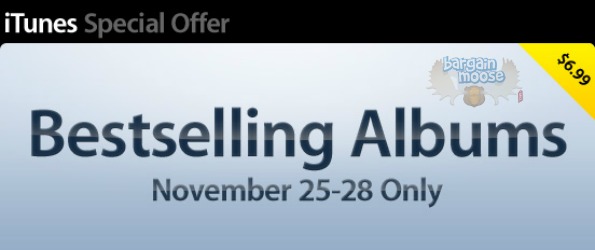 Some of iTunes bestselling albums are on sale for $6.99 each, just until 28th November, 2011.
There are some hot new albums and some holiday favourites to put you in that Christmas mood!
The 30 Stars of Christmas Album looks good with songs by artists from Boney M to Britney Spears to Julie Andrews to Bob Dylan. It's just not Christmas at our place with some classic Boney M!
Expires: Monday, 28th November, 2011