Mixbook Coupon Code: 40% Off Everything For Two Days
23 September 2014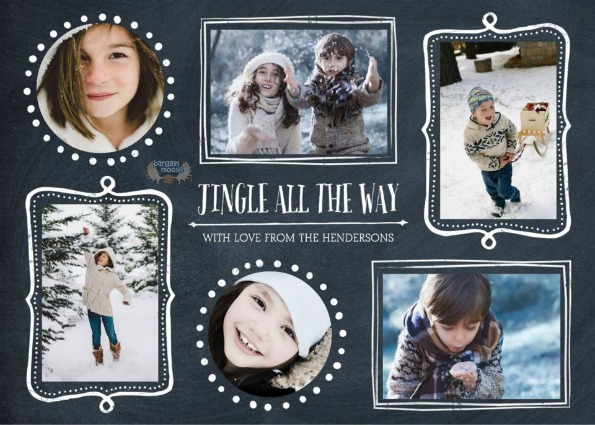 Photobooks, cards and calendars - you can get any of these from Mixbook for 40% off with promo code today and tomorrow.
Click here to shop @ Mixbook.com now
Coupon Code: FALL40
Discount: 40% off
Expiry: 24th September 2014
This coupon is wicked because normally when Mixbook does coupon codes it has a range of variation of the discount for each product. This one is nice and simple and 40% off everything!
With Christmas only 3 months and 2 days away, the time is now for making personalized gifts. Who wants to spend the month of December trying to get all of your gifts, photobooks and cards ready? Do it now!
I used to always make a photobook for my boys on every birthday, but then times got busy and it got a little expensive. Now that I'm a frugal Mooser and know about the hot deals, I never pay full price for anything, including photobooks. My youngest is turning 4 in a month so I'd really love to make him a book detailing his first four years. I'm sure I'll shed a few tears making the book, but this is a memory book he can keep forever. Mixbook has a full line of kids books to choose from.
I'm also really hot on these year in review books and this one in a vintage style is gorgeous! It starts at $19.99 for a softcover 8.5x8.5" classic square book. That is for 20 pages, but let's face it, I'll max that puppy out. I'd probably add about 50 more pages at $0.50 a page, making my total for the book $45.99, but after coupon, I'd only pay $28.59, which is quite the savings!
If you are sending out Christmas cards this year (and you should, your grandmother would want you to), they have some really cute options, like the vintage style I mentioned for the photobooks. Starting at $0.89 a card, that gets reduced to $0.53 a card, which can add up in savings with the more you order.
Mixbook does ship from the U.S. and all prices are in USD. Since the book is printed in the U.S. you won't be charged duties (but taxes will apply as usual). It looks like their shipping is a flat rate of $10.99 with additional charges for additional items ordered. You can get all of the Mixbook coupons straight from their page on the forum.
More Back to school