Mabel's Labels Canada Promo Code: 50% Off Pirate Labels Today Only
19 September 2014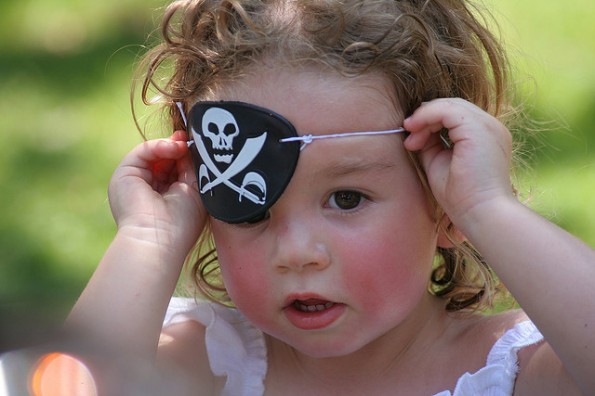 As you might very well know, today is Talk Like a Pirate Day. Yes, this is a real thing and hey, why not go with it, especially when you get free doughnuts and labels at 50% off. Mabel's Labels is offering 50% off pirate ship or skull 'n' crossbone labels today with promo code.
Click here to shop @ Mabelslabels.com now
Coupon Code: TREASURE
Discount: 50% off
Expiry: 19th September 2014
School is well on its way and I've already had calls about a bump on the head, my son hit his teacher (he's 3), my other son got into a fight with another student and two kids out sick. That's a pretty tumultuous 3 weeks! So everyone is obviously adjusting just fine. The other day when I went to pick up my son, he had no sweater on, even though I had sent him with one. The problem was that the name "Lucas" was printed on his sweater (it was a hand-me-down) so my son said it wasn't his, even though he wore it that morning. Of course the teachers were also confused, with no Lucas in the class, one sweater left over and one child sweater-less. This would not have happened had I labelled the sweater with his own name, but unfortunately for me, I ran out of labels. I need to get some and why not at 50%. I know my boys won't object to a pirate theme.
While I believe you can get 50% off any pack of labels with those icons, I choose the 45 sticky labels, that are normally $21, and at checkout with promo code they came down to $10.50! Guess what else? Arrrr, you'll get free shipping too, matey! They won't get there by pirate ship, but they'll get to you, and free too.
What's even more, spend more than $50 (difficult with all these hot discounts) and you'll get a free set of Write Away Labels. I love free gifts with purchase.
Check for more Mabel's Labels coupons right in our forum for your pleasure.
Photo credit: Peasap