Label School Gear With Found-It Tracking System @ Oliver's Labels
27 July 2016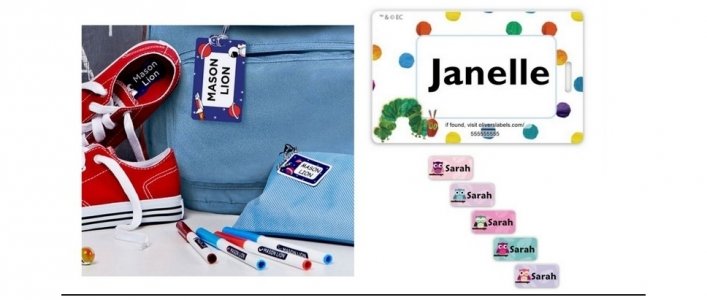 I remember using sharpies to label school supplies for my kids. It took a long time, was smudgy, and not always legible.
Labeling school supplies, clothes, backpacks and shoes with Oliver's Labels is easy because they adhere really well and stay stuck-on.
Right now you can save 20% off of labels at Oliver's Labels during their Back to School Early Bird Sale, using code EBTS2016 during checkout, and shipping is free. (The 20% discount excludes party packages.)
The most intriguing feature to me about Oliver's Labels is the Found-It Tracking System which is an exclusive service that they offer for free. Basically, if someone finds the lost item, they can report it to Oliver's Labels, who will then act as an intermediary for you and the person who found your item.
This school package starts at $41.99, so with your 20% discount code, you'll be paying $33.59. The package includes all of these labels:
If you're looking for a smaller package, this starter package is $26.99 regular price, and with your 20% discount is only $21.59!
If you select any of the special edition choices when you design your label, the price will increase by a small amount but you can easily see how much it will cost once you make your selection.
When you design your labels, although the text has to be the same for each package, you're able to customize various designs for each of the mini labels, shoe labels, and all other sticker types that are included in this package.
The selection of labels is excellent, I can find something for everyone in my family. Another customization option is that you can select to have either the same one sticker for a specific label type, or the theme of your choice, where stickers are each different, such as the owls shown here. (In this case, you would be allowed to select either one owl you love to be on all 5, or all 5 on one sticker each!)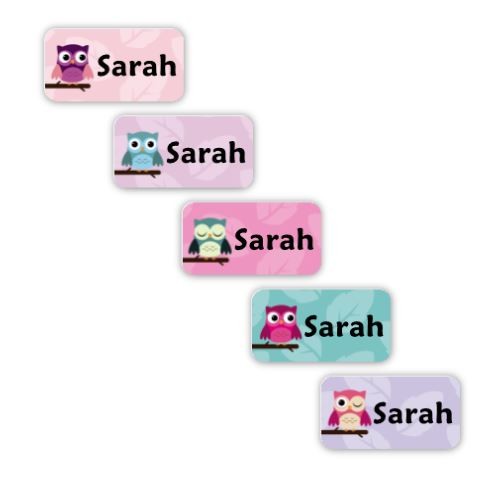 You can choose your fonts as well. This is a fun process any kid will love!
Shipping is free, via Canada Post and takes around 1-2 days to print, and 2-4 days for the stickers to arrive.
(Deal expiry: Aug. 3, 2016)
More Back to school