From $1.99, Tablet Stands To Desks - 15% Off @ IKEA.
9 August 2016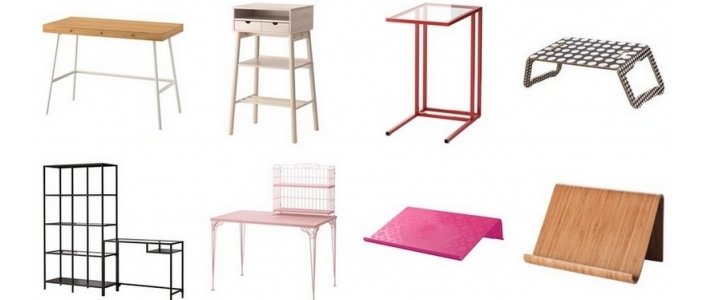 I'm thinking of buying this Alex desk from Ikea (available in white or gray) so that my home can look just as gorgeous as this one shown in the image below. The desk is on sale for 15% off, so it's $143, down from $169.
Make sure you note that the little file drawers beside it are not included in this ensemble. I also want the chair. And all of those drawers shown, to be super organized. (As in, where no drawer is stuffed so full that you can't open it.)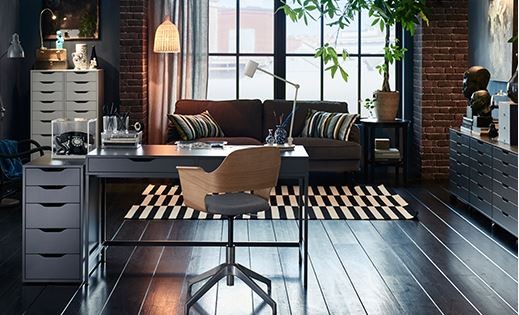 I love the entire selection of desks that IKEA is offering. Prices start from only $1.99 for a great looking tablet stand. The selection in this sale is fantastic and is so much different than products you would find elsewhere.
Check it out here, I've refined the search to display the sale items from low to higher pricing:
I'm really excited about the entire selection of products as well as the prices. With the additional 15% off, I'm finding it is making it worth my while to order and ship online!
Currently I have a small desk and 2 tablet trays in my cart with a value of $123, and shipping is $23 to the Prairie provinces, (as an example.) Not bad! These are items I can't find elsewhere, and saves me from driving several hours to my nearest location.
This Knotten Standing Desk is on sale for $160, down from $189. It's a great price for the healthier option of a standing desk made of white birch. It's hard to find one for as low of a price as this one. When I added this to my cart, shipping jumped up to $31 for all 4 items (see above.) When I removed all items except for the standing desk, shipping was $31. In this case it makes sense to purchase more items then, if shipping is minimal ($0 in this case) once I already have some items in my cart.
Obviously it's ideal to be able to purchase on-line via selecting using a pick up location near you during checkout if you're lucky enough to live near an IKEA!
If you play around with a variety of products in your cart though, (if you are intent on a home delivery), you may find the prices to be reasonable for shipping.
I think it's a real treat to be able to order IKEA if you don't live near one - It never hurts to find out what the shipping cost would be and you can easily add and remove items from your cart as needed.
More Back to school