Cafepress Canada Coupon Code: 25% Off Sitewide
12 July 2014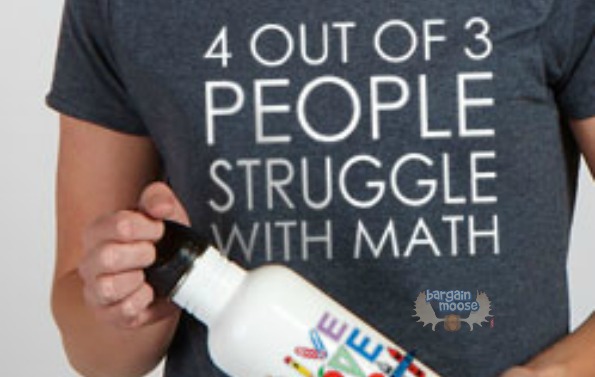 Cafepress has a new coupon code that will save you 25% on no matter what you buy. This is the perfect time to get yourself some personalized and custom items for back to school. *ducks and runs*
Click here to shop @ Cafepress.ca now
Coupon Code: WAVE25
Discount: 25% off
Expiry: unknown
I know we are only two weeks into summer, but it really is so short and you don't want to leave all your back to school shopping until August 31st, do you? I know I don't, as I'm on vacation that week and the last thing I want to spend my vacation doing is shopping for the kids. For myself, all alone, just me and my bank card, sure, that is a vacation. But shopping for shoes and apparel for my kids is no vacation, especially if they are with me. I'm going to take ten minutes to peruse Cafepress' site and find my kids some cool items for school, have them shipped to me and be very proud of myself.
If you are a teacher, you probably need to shop too. Need some new posters for your classroom? Cafepress has a huge selection of hilarious posters that will teach your kids the meaning of "shcool" I love this Let's Eat Grandma wall poster as I'm a huge grammar freak and absolutely believe what this says. I find it ironic that the title by Cafepress is missing the apostrophe, but that's a whole 'nother story. This poster is regularly $20.50, but add the coupon code and pay only $15.33.
Kids need to stay hydrated at school, as when they don't, their brains get fuzzy. This is actually a true fact and I was told this by my naturopath who said that my son would do much better focusing at school if he was regularly drinking water. The only problem is, my kids lose water bottles like the dryer eats their socks. Enter the personalized water bottle. If the water bottle actually had their name on it, maybe it wouldn't get lost. It's worth a try, right? This ladybug water bottle is very cute (although not for my boys), and you can add their name plus whatever else you may want. It is already on sale from $16, now $12.50, but you'll pay only $9.37.
Shipping varies depending on what you buy. Get more Cafepress coupon codes from the forum.
More Back to school