Vox Mobile Android App: Cheap Calling Plans + 120 Free Minutes with Promo Code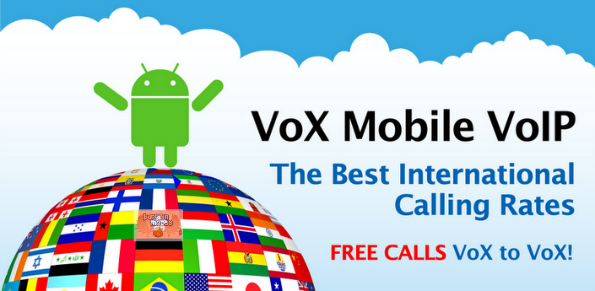 Stick it to the MAN and bypass the mobile carrier's insane rates!
We all pay way too much for phone calls. I pay $20 for calling and I almost never call anyone. That's $240 a year I pay when, with Vox, I could pay around $85 a year for unlimited calls in Canada. There are various plans that you can check out on the Vox website so you might end up paying more or less depending on your calling needs. In any event, the base prices of the vox plans are going to be cheaper than the carrier's plans.
Please be aware that your mileage may vary as far as savings go. Some use cases may end up costing you more so make sure you do your research.
On top of that, when you download the app. you get 60 free minutes to 60 countries. If you use promo code TWFREE60 you can get an addition 60 free minutes worldwide. You also get free vox-to-vox calls and messaging.
The app is (very interestingly) only available on Android now with iOS being added later.
Thanks to Bargainmooser Marvin for emailing us this deal!
(Promo code expires: Unknown)