eFax.com: Free 30-Day Trial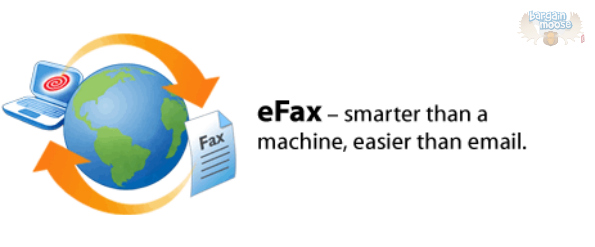 Replace your fax machine or your trips to the copy shop with eFax® and do it all from your computer via email! Fax like a Wizard!
The fine folks at eFax® have a really cool product here. It would be so easy to just make an email fax service and leave it at that but they are keeping it modern with some sweet features. I'll talk about those in a second here, but first let me fill you in on this deal.
You get all the features of the paid service for absolutely free. No limited trial or anything like that. The paid product is only $12.49 after the free trial.
Some of the more standard features are 150 pages sent and 150 pages received for free. After that there is a charge per page. The cost is fairly cheap unless you're sending pages to Herzegovina or the Falkland Islands or some such place. You get a personalized, local fax number. You can archive and search your faxes. You can even fax-blast to multiple recipients.
Now for the super awesome features. First off is mobile. They have a free mobile app that lets you take pictures of documents and fax them. The app will enhance the image and stitch multiple pages together, too. You can, of course, search, forward, tag and archive emails from your mobile device as well.
The other awesome feature is the signature feature. The reason you always needed a fax machine was because it's hard to sign a digital document. I know when I was selling some land and when I bought my house I was constantly back and forth to work so I could use their fax machine. I'd have emailed the documents had I been able to sign them somehow.
So if you still use a dead trees and toner fax solution, give eFax® a try. Even if you don't use fax that often, try them out so next time you need to do some faxing, you'll know which service to try to make life easier for yourself!
(Expires: Unknown, likely never)