Blurb Canada Promo Code: Get 15% Off Your Own Cookbooks

Discovering Blurb was a highlight in my life. I love how you can publish your own books of any kind, with great templates for so many different types. Right now, you'll get 15% off make-your-own cookbooks.
Click here to get cooking and writing @ Blurb.ca now
Coupon Code: SPRING15OFF
Discount: 15% off
Expiry: 30th June 2013
When my husband and I got married, we got together a collection of recipes from family and friends, and my mother-in-law worked tirelessly typing them in, adding graphics, printing them and binding them. I wish we would have known about such an easy service as Blurb for making our wedding keepsakes. I know many friends and family who use our cookbook recipes regularly and absolutely loved the idea. I found it to be much more personal and useful than, say, a candle holder or vase as gifts for wedding guests.
You can get 15% off your own cookbook order right now, and there are so many different ideas you can use. The books are really simple to make, with templates or your own creative layouts. High quality professional bindings and paper make the book look amazing. Plus, it is so easy to share or even sell your cookbook in their online bookstore, and you'll keep 100% of the profit!
I am making one for my husband, father and father-in-law, of recipes that Dads love. I started it yesterday, and yes I know I'm a little late, but it is the thought that counts. I started photographing some of their favourite recipes, like the ones below for bbq'd chicken wings and Queso Fundido dip. Chicken wings are the perfect food for men - meat on the bone, sticky and fun to eat. Dip is the perfect food for anyone.
BBQ'd Chicken Wings
2 pounds of chicken wings
1 tbsp BBQ Chicken spice
1 tbsp garlic salt
Sauce:
1/2 cup Kraft BBQ sauce
1/4 cup thai sweet chili sauce
2 tbsp honey
1/4 cup brown sugar
Start by generously sprinkling the wings with BBQ Chicken spice and garlic salt, and then refrigerate for a few hours. Heat your BBQ and then turn to low, because the wings burn very easily. Grill for 25-30 minutes, turning frequently.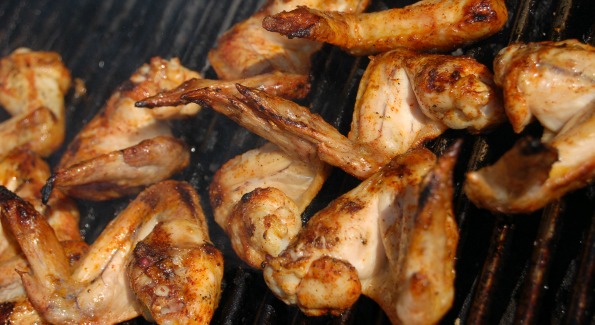 Once the wings are cooked through, mix your sauce ingredients together and then brush on the chicken until completely coated. Let the sauce caramelize on the wings so they are sufficiently sticky and gooey. Take off the BBQ and enjoy!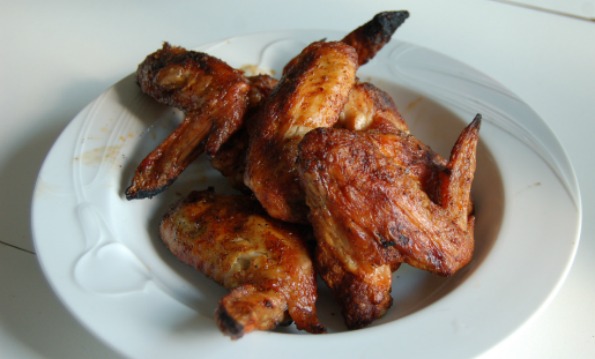 Queso Fundido Dip
1 tbsp butter
1 tbsp flour
1 tsp salt
1 cup milk or cream
1 1/2 cups Monterey Jack cheese shredded
Hot sauce to taste
1/2 cup cilantro
1/2 cup goat cheese
Vinaigrette:
 1 tbsp olive oil
1 tbsp red wine vinegar
1 tbsp water
1 tbsp honey
Mix the flour and butter in a saucepan over low heat until the butter melts and they meld together. Add the milk and the cheese until the cheese melts. Pour mixture into a cast iron pan and top with chunks of goat cheese. Put under the broiler until the goat cheese browns slightly.
Mix together the vinaigrette ingredients and pour over cheese. Top with cilantro and hot sauce to taste.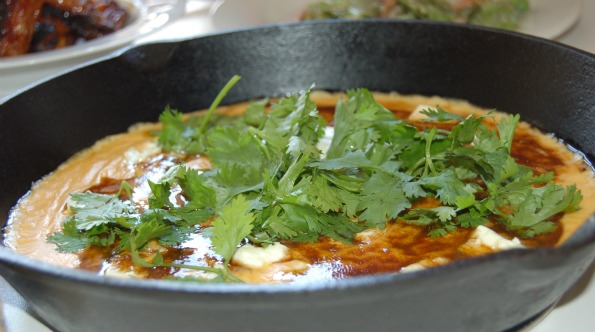 Make your own cookbook with Blurb Canada today! Bargainmoosers, what types of recipes would you want to put in your Blurb cookbook?
(Expiry: Unknown)