Updated: 05 July 2016 15:42
$99.99 After save 49% - Cyber Power UPS (Back Up Power Supply) For Amazon Prime Members @ Amazon.ca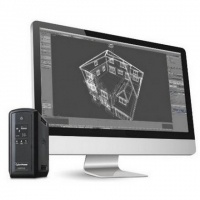 Many people that I know have been working on something on their computers and lost data due to a power failure in their home. In a worst case scenario, damage can ensue to the electronic equipment, especially in the case of power intermittently going off and on.
Many people I know are using power surge protector power bars to power their electronics such as Audio/Video, Computers, modems, routers, printers and more, hoping to protect their electronic equipment - but there is more that you can do.
Did you know that a UPS can not only save data, but it can help to protect the equipment, as well? Using a UPS device means you will have ample time to safely and properly shut down your equipment and make necessary saves to your documents should the power in your home fail to operate.
This would make a great gift for your significant other if he or she doesn't have something like this that they can rely on for future power failures.
Here's why you need this:
When power goes out for even a second it can result in data loss and hardware damage which can shorten equipment life expectancy. This battery backup unit provides sufficient emergency runtime power to allow for safe closure of open files and proper shut down of electronics when an outage occurs. In addition, it safeguards electronics from commonly occurring power surges caused by storms, activity on the power grid, or high-powered equipment turning on and off.
And here is what people would typically use this for:
Typical Use Provides backup power and surge protection for home and small office computers, wired and wireless network routers and modems, home theater systems, game consoles, and personal electronics. Safeguards valuable documents, photos, videos, and music files from loss or damage due to power fluctuations and surges as well as uncontrolled equipment shutdown caused by power interruptions.
Amazon.ca is offering for today only, while supplies last, the CyberPower CP1000PFCLCD PFC Sinewave UPS UPS 1000VA 600W PFC Compatible Mini-Tower UPS. It's selling for $99.99, down from the reg. price of $195.95. You are saving 49%! At this price, you could buy two - one for the computer and accessories, and one for your audio video equipment.
It sounds like a fantastic computer because it's a 'mini-tower', but of course, it is not. It's all about protection, battery and power. You may only purchase this item at this specially reduced price if you are an amazon.ca prime member but it is easy to sign up for a free 30 day trial if you are not. You will definitely want to do that because Amazon Prime Day is coming on July 12th! Those are when the deals keep getting pumped out for Amazon Prime members only, and they will be items you will really want to purchase. (Remember to check back here on Bargainmoose on July 12th to view the specials that Amazon Prime Day will have in store for Amazon Prime members.)
Don't forget to enter our Christmas In July contest, where you can win gift cards at Amazon!
Shipping on this Cyber Power UPS is free!
(Deal expiry: July 5, 2016)