Bem Mini Mobile BT Speaker, $14 down from $35 @ Chapters Indigo + Other Promos!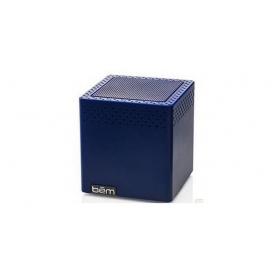 Summer is the time you will want to have one of these portable Bluetooth speakers for the backyard to play your summer tunes from your phone or tablet. (80's tunes anyone? Bryan Adams Summer of '69? Honestly, 80's music is just the best!) You can select a blue or black Bem Mini Mobile Bluetooth Speaker, on sale for only $14, down from $35. The red Bem speaker is still selling for $35! The speaker is lightweight, weighing under half of a pound and measures 2.25" H × 2.25" W × 2.25" L.
Don't forget to add this charming Mother's Day tote for only $16 with the purchase of over $40. There are a few color varieties to choose from.
You will also receive 10 X the Plum Points if your purchase totals over $30 (Valid only until May 1st!) Log into your account prior to purchasing, to make sure you are receiving your Plum Points!
Also - Save 15% on select toys, decor, paper, and more using the promo code: MOM15. (Note that for some promo codes to work, you have to be logged in and not checking out as a guest.)
If you wish to, you may choose to donate a small amount of money towards Indigo Love of Reading Foundation during checkout - definitely a worthy cause, it gets books into the hands of students in high-need schools that otherwise couldn't afford them.
Shipping on one speaker was around $7 for me, but since shipping is free on orders over $25, you will probably want to top up your order to receive free shipping.
(Expiry: Soon)