Rebtel: New Customers Turn $10 Into $30 For FREE!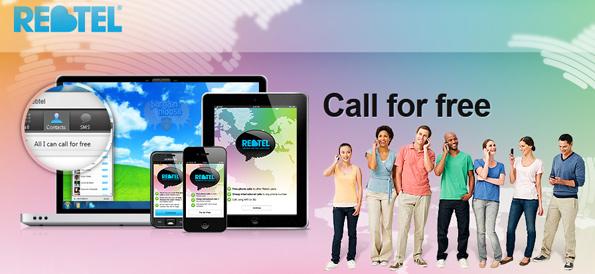 Rebtel wants you to share all your great Valentine's deals with your loved ones so they're giving you tons of FREE credit to do it with!
Click here to turn $10 into $30 @ Rebtel.com
Coupon Code: Valentines2013
Deal

: Turn a $10 bonus into $30

Expires: 14th February 2013
This deal is only valid for new customers and only for $10 deposits. If you sign up and buy $10 in Rebtel credit, they give you an extra $20 for free. It is ONLY valid today!
Rebtel is essentially a VoIP solution in the same vein as Skype. You put an app on your computer or mobile device. You can even use your landline or feature phone to make calls with Rebtel.
One of the biggest reasons to go with Rebtel is their awesome international rates. So let's say you need to call your Uncle Sambulo in Swaziland. Your first instinct might be your landline or cell phone. Not a good idea as traditional phone rates to Swaziland are insane. So you decide to do a VoIP call. Skype is the big player in the VoIP game but alas, they are not the cheapest. Rebtel is the way to go for all your Swazi calls! Skype's rate is 23 cents/minute where Rebtel does it for under 19 cents/minute!
And of course calls between Rebtel customers are free.
(Expires: 14th February 2013)