Krispy Creme Donuts: Buy A Dozen Get A Dozen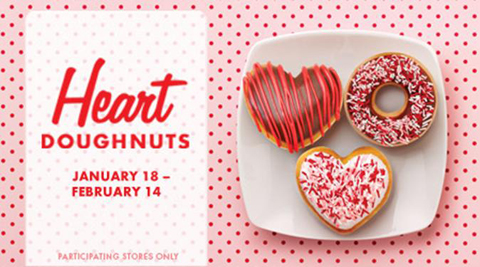 From now till Valentine's day, when you buy a dozen donuts, Krispy Creme Will give you a dozen Valentine cards. The delicious part: the free donut coupon on the back of the card!
What a sweet gift for loved ones on Valentine's Day. Of course, you could also give yourself some extra love and keep a few coupons to yourself. The dozen you buy can be of any variety as with the free donut you get from the coupon.  Mmm, triple chocolate donut.
Thanks Catherine for a heads up on this delicious deal!