Buytopia Canada: $39 For Two 60-Minute In-Home Full-Body Massages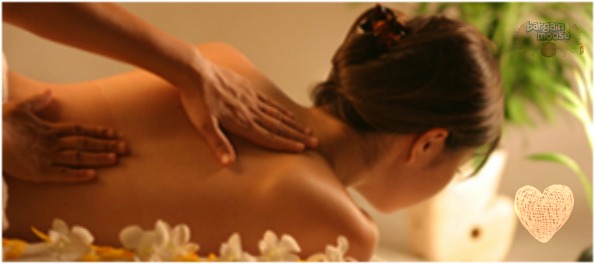 Buytopia Canada has an amazing deal on right now that would make a great Valentine's Day gift. For only $39 you get a certificate for two massages from Mobile Spa Elite, worth $240.
Think about what a great gift this certificate would be for your loved one - two massages of their choice in their home, on their own time. This would be a great gift for a stay at home mom who can't get out for massages, or for someone who just wants to come home from work and rest and get a massage. It also makes a great gift for someone right before a big home party. My brother-in-law once bought one for his wife before her surprise 40th birthday party. She was in getting massaged and he was decorating the place. Not just a gift, this is a great idea for yourself too because you cannot beat this price.
I love massages and get one once a month without fail. My body thanks me profusely. I pay quite a bit more than half of $39 for my massages, so this is an amazing deal.
This is available only in certain major cities, but there are many of them:
Toronto, Montreal, Ottawa, Calgary, Edmonton, Vancouver, Victoria, St. Catherines, Hamilton, Kitchener, Winnipeg, Halifax, London, and Saskatoon.
There are many types of massages you can choose too including:
Relaxation, Swedish, Deep Tissue, Shiatsu, Reiki, or Aromatherapy
The therapists are trained, professional and come to your door. Mobile Spa is a five-star company and the reviews on their site are wonderful.
Simply buy your Buytopia and book your massages! The voucher expires on August 2nd. You are also expected to pay taxes and a house service charge of 15% of original value. Hot stone massages are excluded and additional fees apply for locations outside of the boundaries. If you want a couple's massage, they have to be back to back by the same therapist (not at the same time). If you'd like a receipt for your massage for your benefits, you can upgrade to an RMT for an additional $10.
(Expiry: 15th February 2013)