Addition Elle All Bras Buy 1 Get 2nd 50% Off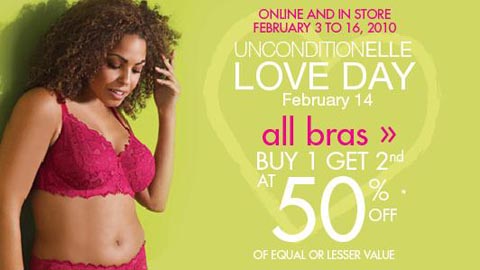 From now until February 16, 2010, all bras are buy 1 get the 2nd 50% off.
In preparation for Love Day, Additional Elle is have a Buy one Get 2nd 50% off sale of all bras. This offer will run until February 16 online and in stores. What's more, all orders get free shipping until February 7, no coupon code equired.