WestJet Canada: Seat Sale, Today Only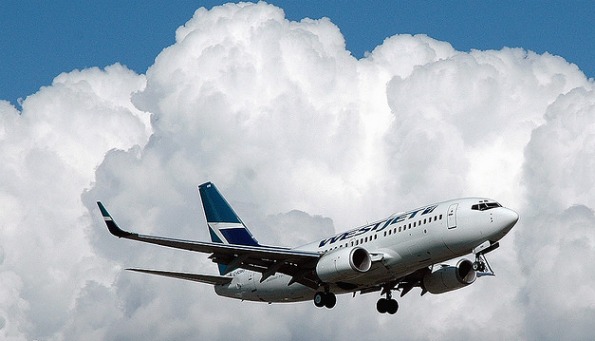 If you are like me and have family living in different provinces, you may be on the hunt for a good seat sale.  Right now at WestJet Canada, they have a seat sale happening with flight deals within Canada.
To get these deals, you must book by the end of the day today and travel between September 2nd 2014 until February 10th 2015. Naturally, there are some black out dates with this sale, as follows: October 9th to 14th, 2014 and December 16th, 2014 to January 5th, 2015.  Basically, they are during the holidays of Thanksgiving and Christmas.
Here is a look at some of the seat sale prices you will see:
Victoria to Calgary $161.83
Toronto to Moncton $157.21
Vancouver to Prince George $146.08
Regina to Calgary $161.83
Calgary to Kelowna $134.53
Toronto to Quebec City $152.69
There are no coupons to get any of these deals, and there will be extra taxes and fees charged on top just like any ticket would have. All of the fares posted above are based on a one way ticket. I also love the fact that all of the major airports and cities are included with this deal. A lot of the time, deals like this will just be for select flights from the huge airports such as Toronto. Having such a better selection is a big bonus for traveling.
I love sales like this because normally, the seat sales are for outside of Canada.  I have never figured out why we get charged more to fly inside of Canada than outside.
This is the perfect opportunity to grab a ticket for a low price to make a visit to see friends and family.  I actually have family in two different provinces, so the only way my family of four can travel by plane is with a seat sale like this one. If you figure you are saving even $100 per ticket, that is $400 each way for a family of four being saved.  It doesn't get much better than that!
(Image credit to Doug)
(Expiry: 27th July 2104)