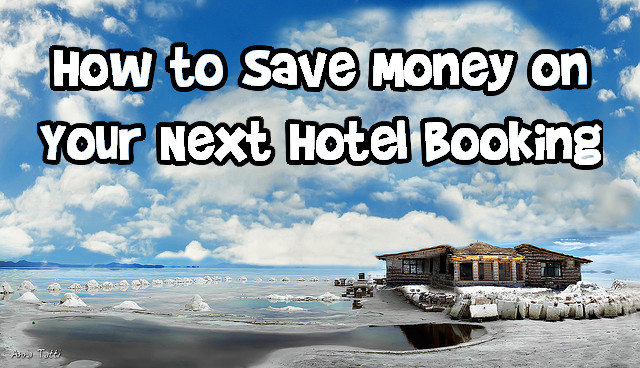 We all love to travel but with the higher cost of traveling and the higher US dollar, traveling is a lot more expensive than it used to be.  Additionally, over time, hotel prices have gone up (they call it hotel inflation).  This was especially noticeable on my last trip to Hawaii.  I was last there only a few years ago and prices for hotel rooms went up by 25% (from my observation and estimation) at least for the same time period of travel in the year (peak season).  Now this increase in hotel price didn't make me want to jump and buy a time share or anything, but it did make me think twice about finding ways to save money on our accommodation.
Here are some ways in which you can save money on your next hotel booking:
It Pays to be Loyal
Signing up for hotel loyalty points is a great way to look for bargains or deals on a hotel room.  Sometimes when you sign up they give you a signing bonus (this is for credit cards usually) and you will then receive points on top of the points you spent staying there.  With these points you usually have enough points for at least one night.  Some card to look into are the SPG American Express (you get 20,000 SPG points when you sign up) and the Marriott Chase Visa.
Book Directly
The hotel that you're planning to book through pays the flight aggregators (like Hotels.com, Booking.com), these websites takes a portion of the fee that you're paying to the hotel when you book.  Instead of booking online, you can call the hotel and book directly.  All it takes is a phone call and an assertive, but not overbearing attitude and then voila, you will get a discount or some sort of incentive for your time.  This is because instead of paying the website, the hotels would rather give you discount and skip the middle man.
Apartments may be the Way to Go
Another way to save money especially if you are traveling with a group (for example, you need more than one bedroom) is to book a condo.  Airbnb, VRBO.com, Home Away... all of these are great condo options and most of them provide a small kitchen  for you to cook in to save even more money while traveling.  Definitely a win-win situation (cheaper rent for you and rental income for them)...that is, as long as you and the people you are traveling with get along.
It Doesn't Hurt to Ask
Finally, it doesn't hurt to ask.  Personally, I do this a lot whenever I check-in and it usually works most of the time (yes, I know, I'm shameless!).  Ask the front desk staff to see if they can offer you anything to upgrade your room.  Sometimes its just a room on a higher floor, other times, it can be an ocean view room (like in the case when I went to Hawaii!).  Sometimes if you say its a special occasion the front desk staff will be accommodating.  It surely doesn't hurt to ask and the worst thing they can do is say no.  Most front desk staff don't mind being asked... and frankly, I think they enjoy that power to that they wield to improve your vacation if they have the means to.
Book it Like You Mean Business
According to Lifehacker, one great way of saving money on your next hotel booking is to book hotels in the business district of a city you're looking at during the weekend, and book hotels that are in the more "touristy" area during the weekday.
Basically if you go against the crowd, like most things in life, for example, even the stock market (buy when the people are fearful) you will save money.  Classic supply and demand scenario.  You can make that work for you in a good way.
There you go, hopefully these five strategies help you save money on the hotel portion of your next vacation out of the country.  Some of them are easier to implement than the others, hopefully they will help you save some money on your next hotel booking.
Bargainmoosers, do you have any tips and tricks that work well when you book your hotel for your vacation?
Photo credit: L'hotel di sale