G Adventures: 15% to 20% Off World Wide Adventures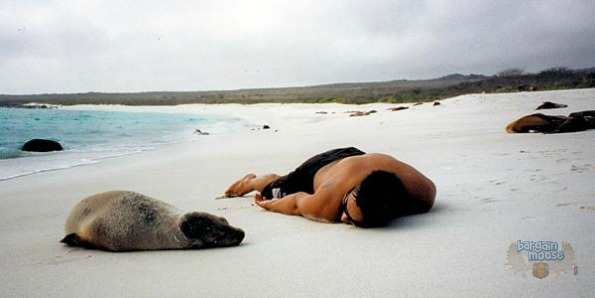 If you are planning or dreaming of an adventure in the next little while, check out G Adventures. Right now they have a number of coupon codes for 15% to 20% off travel to different destinations around the globe.
I urge you to check out the Bargainmoose forum for your specific G Adventure coupon code for the trip you'd like to take. There are coupon codes for adventures from Malaysia to the Mayan.
With March Break fast approaching, now is the time to book your getaway. I've been dreaming of getting away for a while now, and this site looks like an awesome place to start my research for my family trip for next year.
G Adventures offers affordable and award-winning small-group tours, safaris and expeditions with authentic accommodations and great and exotic food choices. They take you off the beaten path to destinations around the world with a number of great choices for tours. What is also great about them is they have "guaranteed departures" meaning your trip will run no matter what once you've booked. They also have a lifetime deposit system, whereas if you have to cancel your trip for whatever reason, they keep your deposit on file for another trip so you don't lose your money.
G Adventures is great for families, couples and for singles. They don't charge a single supplement and they will pair you up with another single so you pay the same rate as everyone else. If you'd rather have your own room, you can do that too.
I am amazed by the great adventures that are offered by G Adventures.
This 10-day Galapagos adventure looks like the trip of a lifetime and it is 20% off.
Peru on a shoestring is an amazing deal at less than $1500 for 15 days!
For only $875 you can cycle, eat and stay in the Loire Valley in Europe.
I'm going to have to stop looking at this site right now or I'll have a trip booked before my husband gets home from the movies. The deals and trips are bucket-list worthy!