Every Little Bit Green Coupon Code: Save Additional 50% off Clearance Section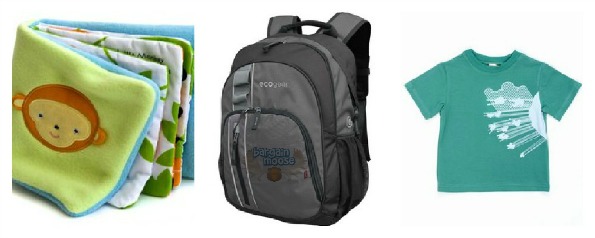 Every Little Bit Green is a great store to get environmentally friendly items for fashion, kids toys, home cleaning and more.  From now until 1st July, they have a coupon code out that will save you an additional 50% off all items in their Going...Going...Gone clearance section.
Here are the details for this coupon:
Coupon Code: CAD50
Discount: Save 50% off all Going...Going...Gone items
Expiry: 1st July 2012
A high value coupon like this is so rare and it is even more rare when you are using it on discounted items.  This section has items discounted up to 72% off already!  I found these cool 5 pack greeting cards that were $5 and are now $2.  With the additional 50% off, all 5  will be just $1! That beats the dollar store prices!  I also found these baby cloth little monkey book that was $11.95 and is now $7.  With the additional 50% off, the price drops to just $3.50. I think I might pick up a couple because I know a lot of people having babies and I know when I had kids I loved getting fun books as gifts.
A goal of mine is to shop at stores like this and buy and use as many Green items as I can for my family.  I will say though sometimes this is hard to do because it can be so expensive to buy eco friendly items.  Coupon codes like this make it an affordable and realistic goal for me.
Shipping is a flat rate depending on your province (listed at bottom left of site) or free on a spend of $150 or more.